Traditions: Road to Best of Show
August 4, 2021
Pictured above: Emcee Derek Hill, Chairman Sandra Button, and Pebble Beach Company CEO William L. Perocchi greet The Hon. Sir Michael Kadoorie's 1931 Bentley 8 Litre Gurney Nutting Sports Tourer upon its win in 2019.
The Countdown to Best of Show at the Pebble Beach Concours
At its core, the Pebble Beach Concours is a competition of elegance — and as with most pageants, there are stages in this contest and a countdown to the winner.
This is not a closed competition; enthusiasts can offer any car they believe to be concours worthy. Our Selection Committee then agrees to vet more formal applications from about 1,000 of these cars, choosing just over 200 to appear on our show field.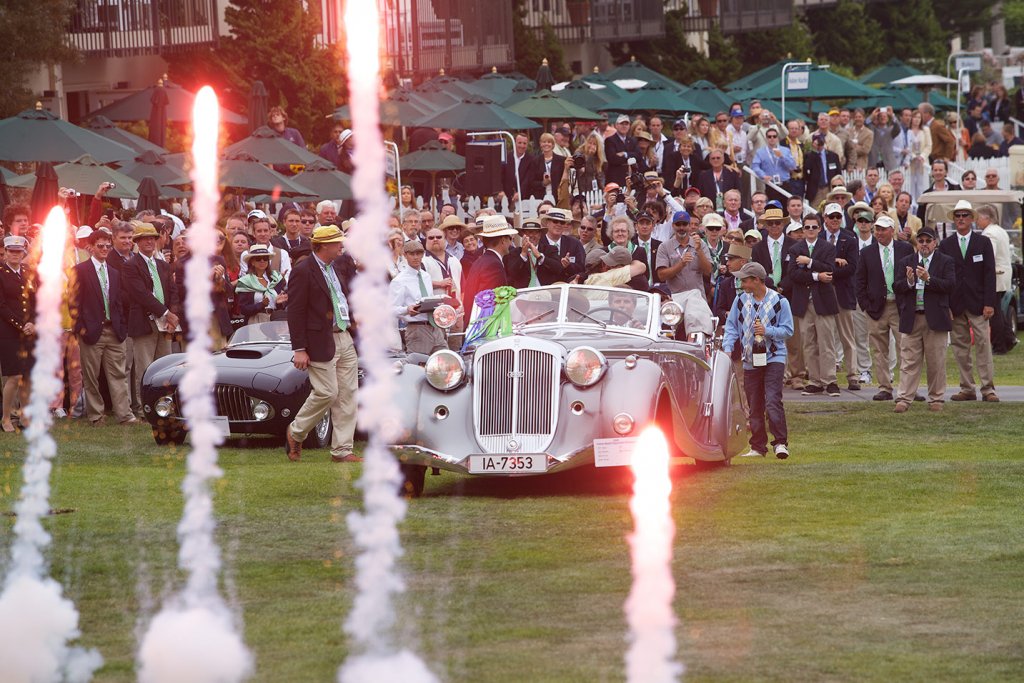 On Concours Sunday, cars first compete within their assigned class, undergoing the expert eyes of Class Judges who assess their authenticity, the quality of their restoration or preservation, and their beauty, technical excellence, and history.
Only class winners move on to the Best of Show competition, where a select group of individuals — comprised of Chief Class Judges, Honorary Judge Team leaders, Chief Judge, Chief Honorary Judge and Chairman — cast votes for the best among them.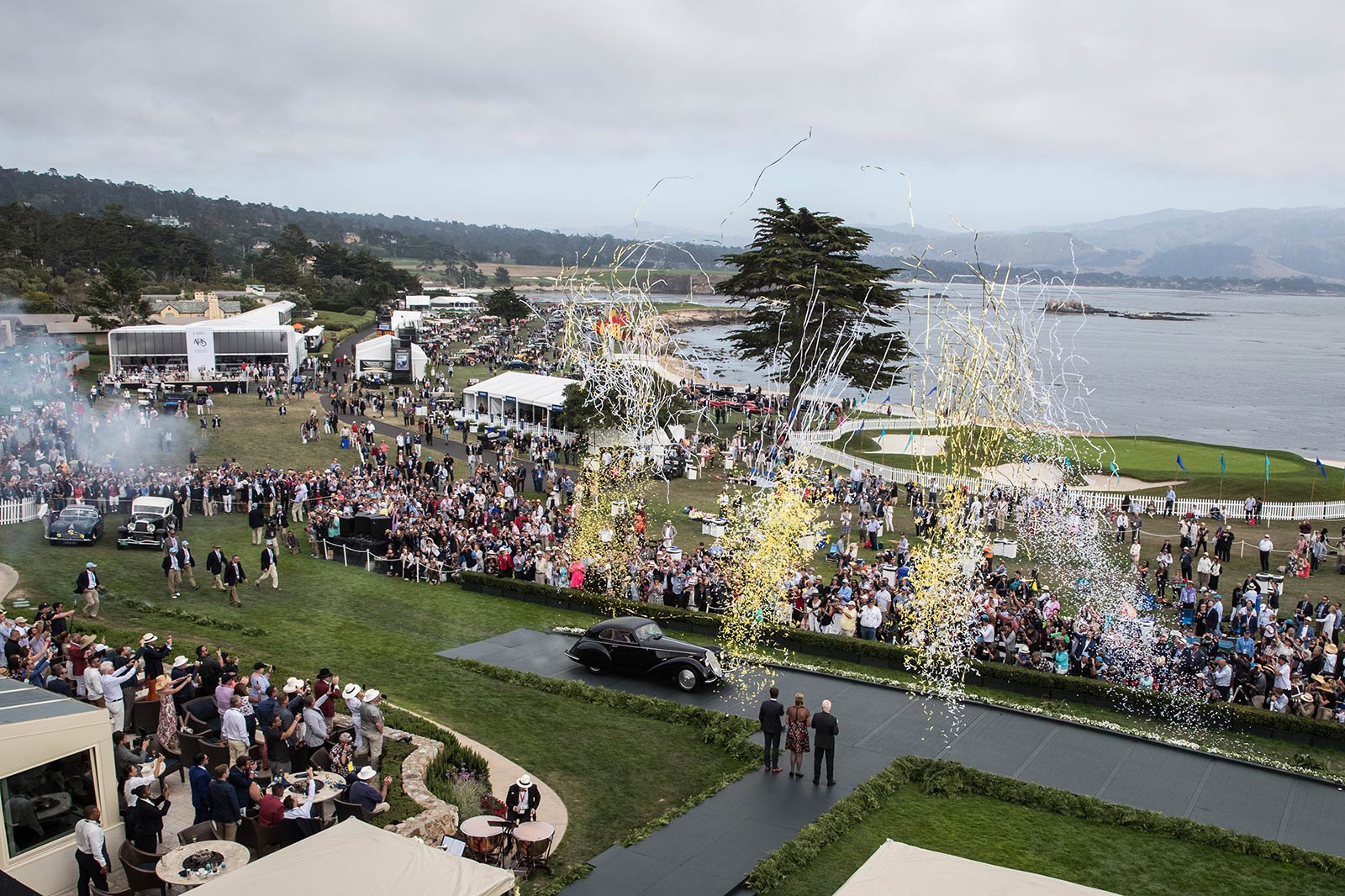 Tensions mount as the top three to four vote-getters are recognized as the final Best of Show Nominees. Then the winner is announced amidst an explosion of confetti.
In 2021 many of our former Best of Show cars will be on hand to welcome our 70th winner. We are eager to see which car that will be!