Tedson Motors – 993 Remastered by Tedson Motors: See it on our 2023 Concept Lawn
August 20, 2023
As a premium coachbuilder, Tedson Motors offers restoration services to owners of air-cooled 911s, analyzing their automotive icons from today's perspective with respect to design, technology, and performance.
In 2022, Tedson unveiled its first air-cooled study under the internal code name "Daydream," executed on the clients' 964 and 993 platforms. This year, during Pebble Beach Automotive Week, Tedson Motors proudly unveils its second 911 study, a special high-performance 993 reinterpretation with internal code name "Daydream R," as the world's first air-cooled hybrid and one of the fastest air-cooled restomods built to date.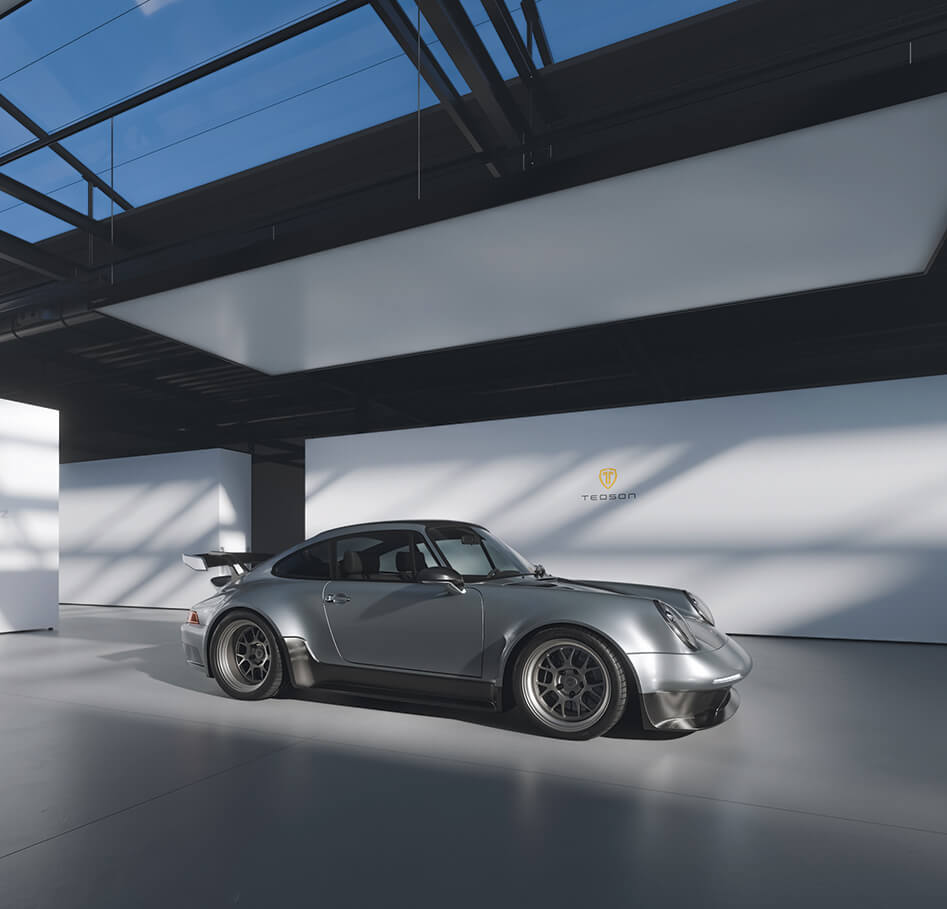 By merging the 4.0-liter, 420 hp air-cooled engine, and 110 KW electric flywheel, this modern classic boasts 570 hp and a massive 570 Nm of torque. Combining the instant properties of an atmospheric engine and an electric motor results in an exhilarating driving experience and an astonishing 0 to 62 mph in under 3 seconds.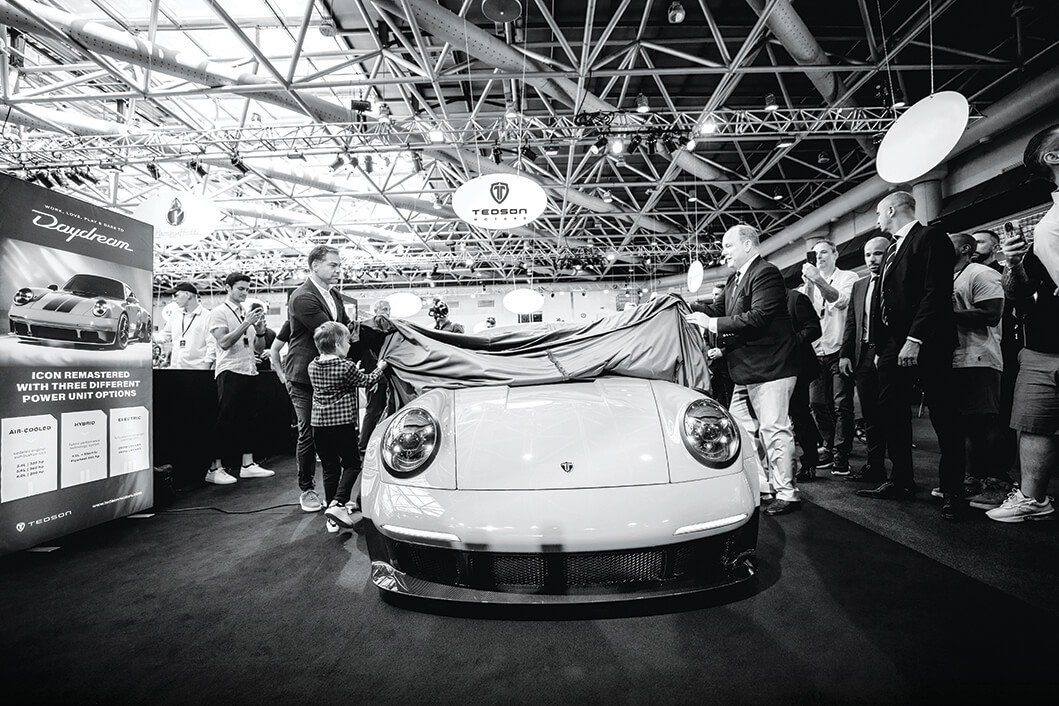 While the design is based on the original 911 body, this maximum performance study is offered on the 993 platform due to its better suspension, stronger motor, and more rigid chassis.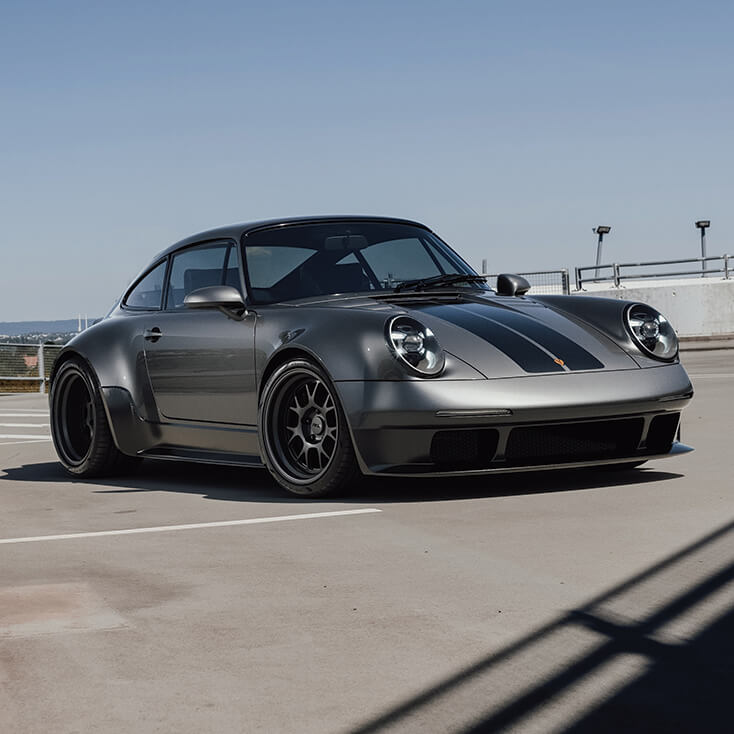 This uniquely designed and engineered supercar distills the essence of sport driving. Weighing only 2,750 lbs, it features a carbon fiber exterior, GT2 suspension, proactive and remotely adjustable dampeners, a KERS system, regenerative breaking, and a fully redesigned interior with modern gadgets such as Bluetooth, navigation, wireless charging, and premium sound.