Coming to our 2021 Concept Lawn: The Maserati MC20
August 10, 2021
The Maserati MC20 combines performance, sportiness and luxury in a unique style that reestablishes Maserati in the mid-engine, RWD super sports car segment. The pure sculptural design achieves incredible aerodynamic efficiency and balances craftsmanship with engineering. The butterfly doors are both beautiful and functional, as they enable optimal access in and out of the cabin.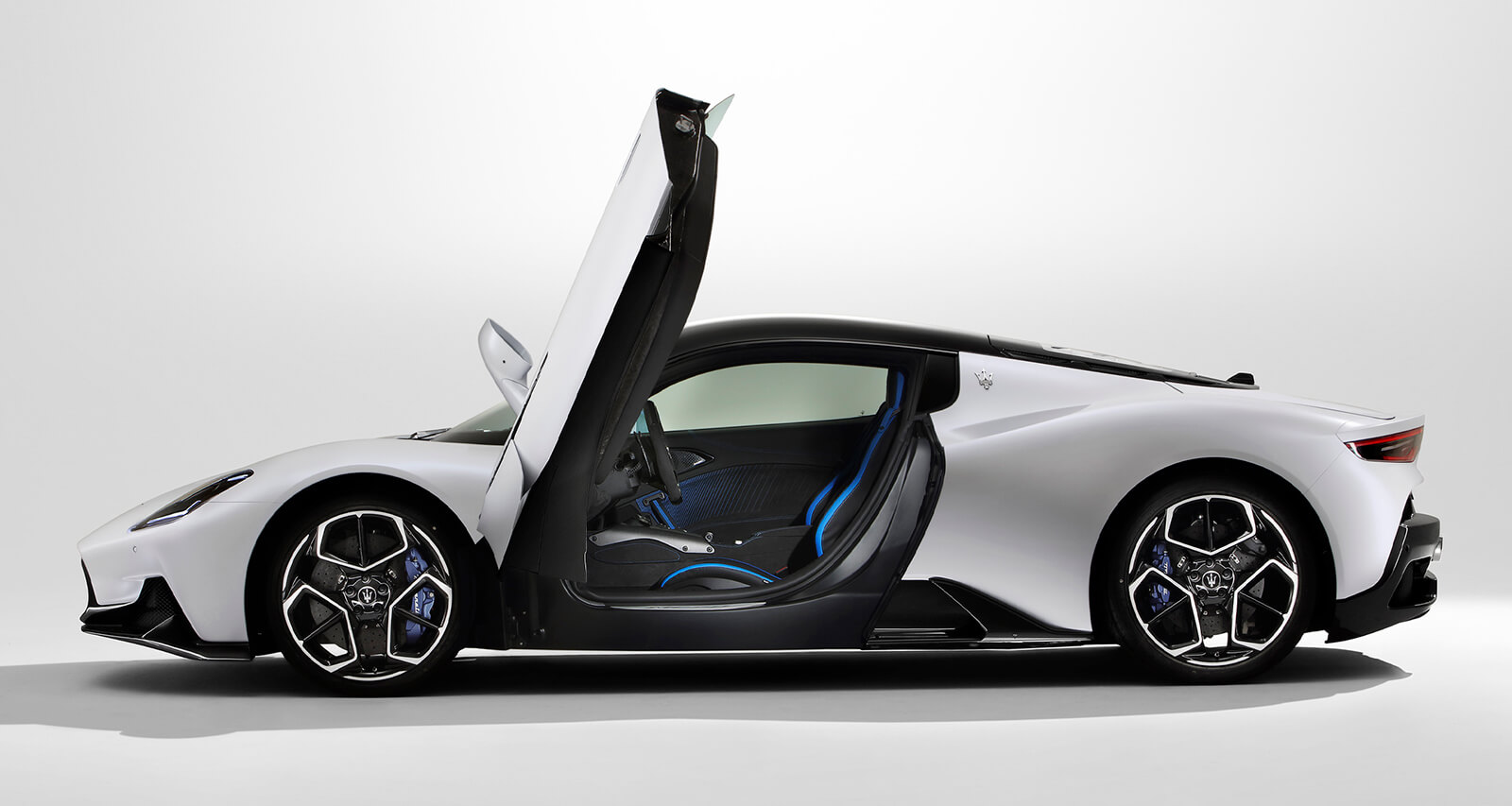 The beating heart of the MC20 is the newly developed Maserati Nettuno engine. The 621 hp twin turbo V6 engine is a technological gem, awarded with an international patent, which puts MTC (Maserati Twin Combustion) technology, the groundbreaking combustion system, onto the world's roads for the first time. With torque of 730 Nm (538 lb-ft) that delivers 0–100 kph acceleration in under 2.9 seconds (0–60 miles in under 2.9 seconds) and a top speed over 325 kph (202 mph). The MC20 offers a best in class weight/power ratio at just 2.33 kg/hp (5.3 pounds/hp), leveraging the potential of carbon fiber without sacrificing comfort.
The MC20 epitomizes Italian excellence; it is designed in Modena and built at the historic plant where the Trident's models have been built for more than 80 years.
The MC stands for Maserati Corse, which means Maserati Racing, and the 20 for 2020, the year of the car's world premiere and the beginning of the marque's new era.