Czinger 21C V MAX: See it on our 2022 Concept Lawn
August 21, 2022
Czinger introduces the second variant of its 21C—the 21C V Max—on the Concept Lawn of the 2022 Pebble Beach Concours d'Elegance.
The V Max shares the same architecture, powertrain, suspension and mechanical hardware as its predecessor, the Czinger 21C, but the bodies of the two vehicles are configured differently from an aerodynamic perspective and offer distinct performance, depending on the intended use of the car.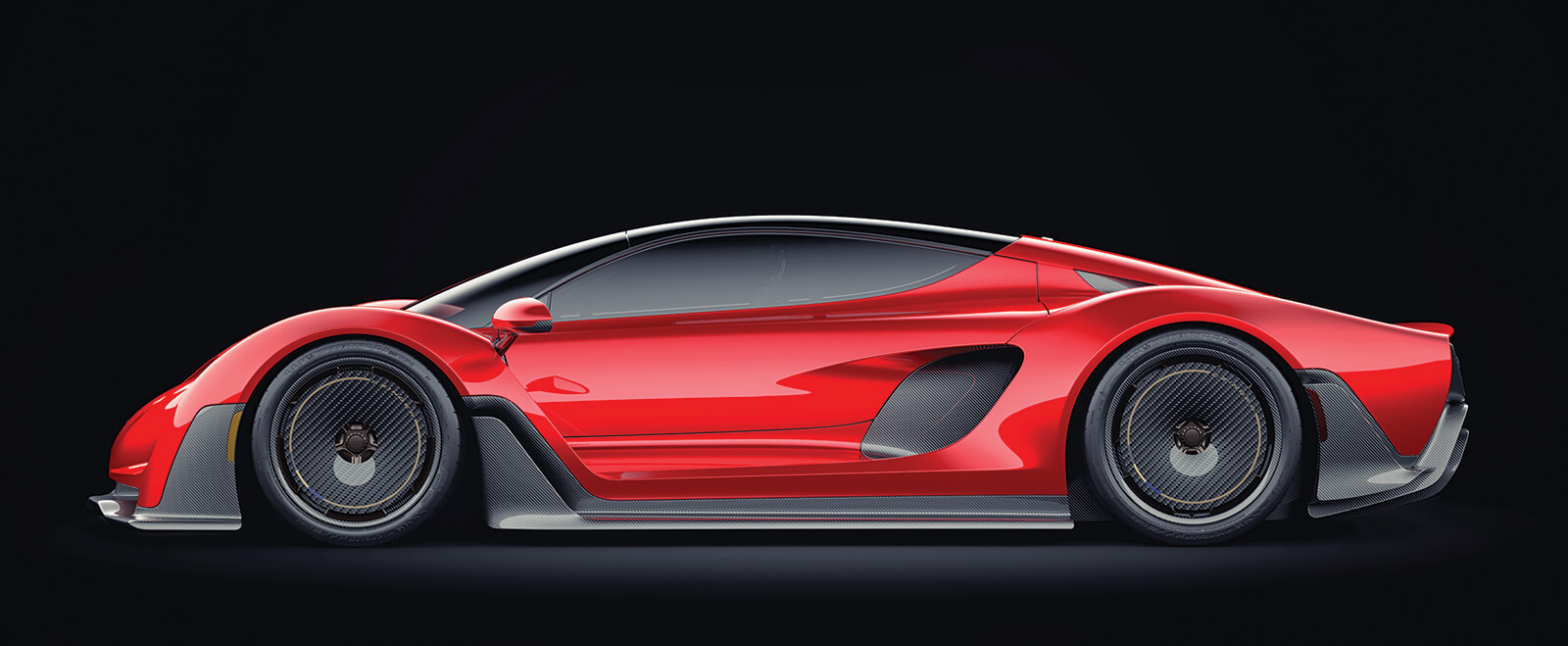 Optimized for high speed, the sinewy bodywork of the V Max has been sculpted to produce the lowest possible coefficient of drag. This enables the car to challenge some classic hypercar metrics, such as records for 0 to 60 mph, 0 to 400 to 0 kph, and the quarter mile.
While the focus of the V Max is on low drag, the vehicle draws healthy levels of downforce to ensure good stability at speed.
Also equipped with a storage compartment meant to hold a newly introduced bespoke luggage set, the V Max ensures endless customization options for its owners to match their taste.