Czinger 21C : See it on our 2022 Concept Lawn
August 21, 2022
The Czinger 21C is the world's first vehicle born from a revolutionary proprietary production system that combines AI-driven design, 3D printing, patented materials, and high accuracy fixtureless assembly.
The hybrid sports car is produced in Los Angeles and outfitted with a bespoke twin-turbo V8 paired with two electric motors and powered by a lithium titanate battery. That propulsion package has the 21C going from 0 to 60 mph in 1.9 seconds and hitting a sizzling top end of 253 mph, as evidenced by the production track records recently set at Laguna Seca and COTA.
A feathery dry weight of 2,734 pounds helps the 21C lay claim to having the best power-to-weight ratio of any production car in the world.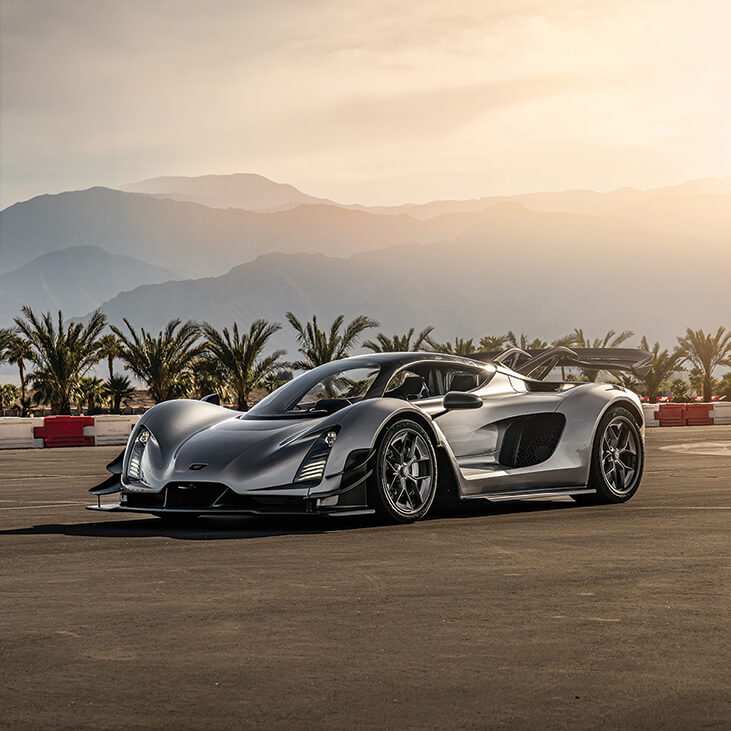 The car also takes design cues from the SR-71 Blackbird, with in-line seating placing the passenger behind the driver.
With a sustainable production system, the 21C's pathbreaking design and build process produces little waste, which falls in line with this hybrid vehicle's bona fides as the rare ecologically friendly supercar.
Only 80 21Cs will be produced, though the company has plans for future models, including the new Hyper GT, that will be distributed through a highly curated global dealer network.