Hennessey Venom F5 Roadster: See it on our 2022 Concept Lawn
August 21, 2022
The Hennessey Venom F5 Roadster is a bespoke mid-engine hypercar engineered to exceed 300 mph while delivering unparalleled performance and the world's most exhilarating open-air driving experience.
The drop-top is Hennessey's continuation following the premiere of last year's Venom F5 Coupe, which sold out shortly after the Pebble Beach Concours d'Elegance.
Manufactured in Texas, the Hennessey Venom F5 Roadster utilizes the same carbon fiber monocoque tub as the Coupe; it was engineered with variants like the Roadster in mind, so there has been no loss of rigidity and stiffness. The Roadster features a distinctive multi-spoked wheel design, and its Targa top is a single artfully sculpted and beautifully crafted removable panel fashioned from carbon fiber.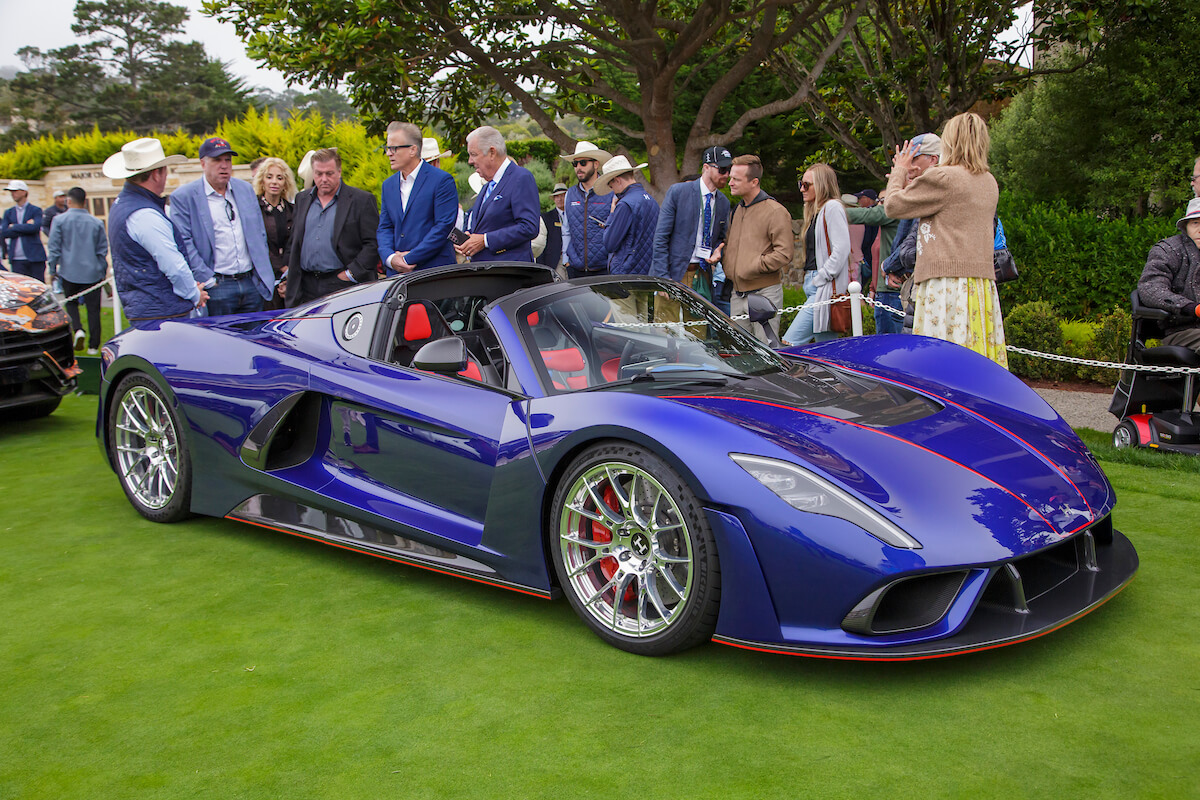 Debuting on the Roadster is a dramatic transparent glass cover, which was engineered by an aerospace firm, revealing the stunning V8 in the engine bay; the F5 Roadster boasts a Hennessey-developed "Fury" 6.6-liter, twin-turbocharged V8 developing a phenomenal 1,817 horsepower and 1,192 lb-ft of torque. Power and speed dominated the design parameters, yet the crucial engineering goal was delivering a peerless performance envelope, methodically honed dynamics (tuned by Chief Engineer John Heinricy), and an irrefutably visceral open-air experience.
The Venom F5 Roadster project is overseen by company Founder and CEO John Hennessey, who has spent 30-plus years making fast cars faster. Each of the 30 personalized examples will be individually commissioned to its owner.