Koenigsegg CC850: See it on our 2022 Concept Lawn
August 21, 2022
The first ever Koenigsegg, the CC8S, was launched into the market 20 years ago. It was truly ground-breaking, pushing Koenigsegg into the limelight and to the forefront of the industry.
The CC8S laid the foundation for Koenigsegg's success; it is a true testament to timeless design that still looks fresh and purposeful today. It is also the inspiration for the latest addition to the Koenigsegg family, a creation that has long been dreamed about by founder Christian von Koenigsegg—the CC850.
The CC850 stands on the shoulders of Koenigsegg's achievements and focuses solely on the pure joy of driving. The technology is still world-beating, though, and for the first time in history the Engage Shift System (ESS) combines a best-in-class, multiratio-per-gear six-speed manual gearbox and clutch pedal with the ability to set the same gearbox in
automatic mode.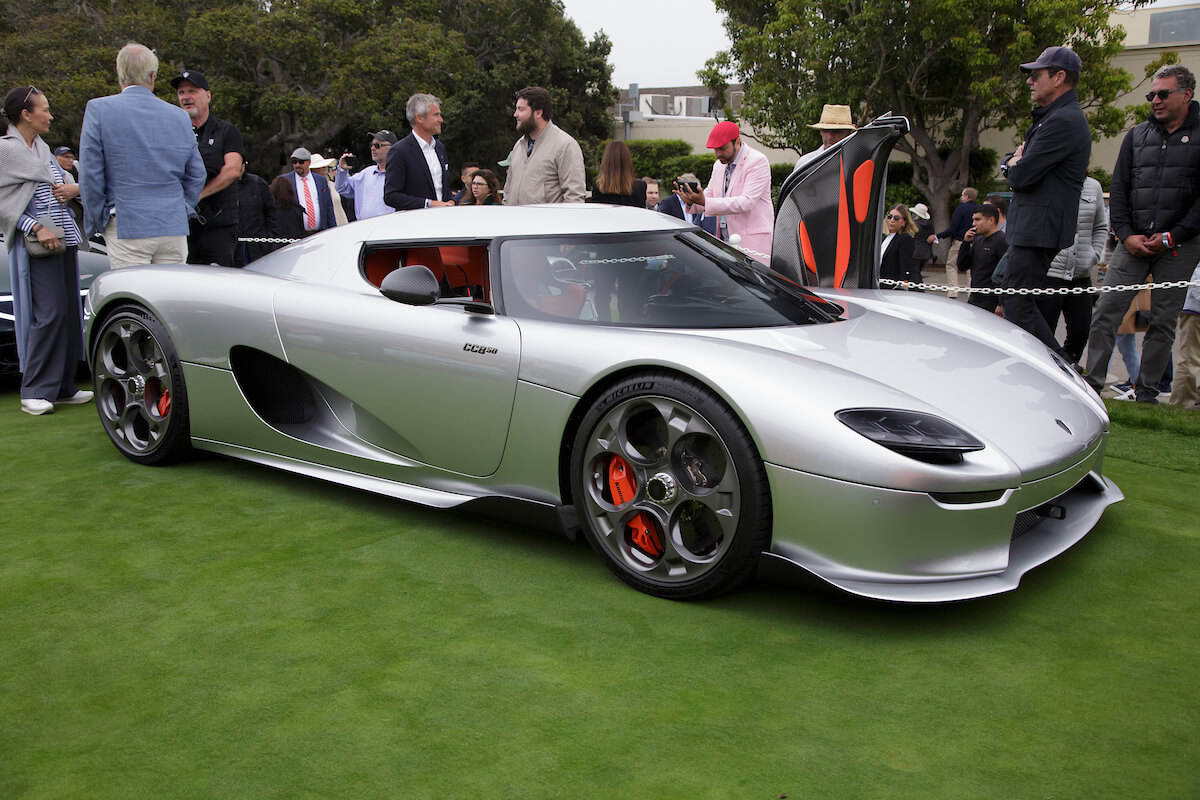 In terms of performance, the CC850 slots neatly in the middle of its siblings, offering a combination of track performance, drivability and versatility, while also being able to operate on biofuels like all modern Koenigseggs.
The CC850 was developed not only to celebrate 20 years of production at Koenigsegg, but also to celebrate the 50th birthday of Christian von Koenigsegg himself. For this special "birthday edition," 50 CC850s will be manufactured in total.