Automobili Lamborghini – Lamborghini Revuelto: See it on our 2023 Concept Lawn
August 20, 2023
The Lamborghini Revuelto is the first HPEV (High Performance Electrified Vehicle) hybrid super sports car, as revolutionary today as the Lamborghini 350 GTV that launched the brand 60 years ago.
Its V12 engine became the stuff of legend, powering masterpieces like the Miura, Countach, and Aventador. Now, Lamborghini rewrites history again with Revuelto, establishing a new benchmark for performance, onboard technology, and unequaled driving pleasure.
The ultimate thrill is its 1015 CV powertrain, combining a brand-new 12-cylinder internal combustion engine with three high-density electric motors and a transversal dual-clutch e-gearbox. With Revuelto, hybrid power and the spirit of Lamborghini unite, taking performance and driving emotions to an unprecedented level, while accelerating from 0 to 100 km/h in just 2.5 seconds and delivering a top speed exceeding 350 km/h.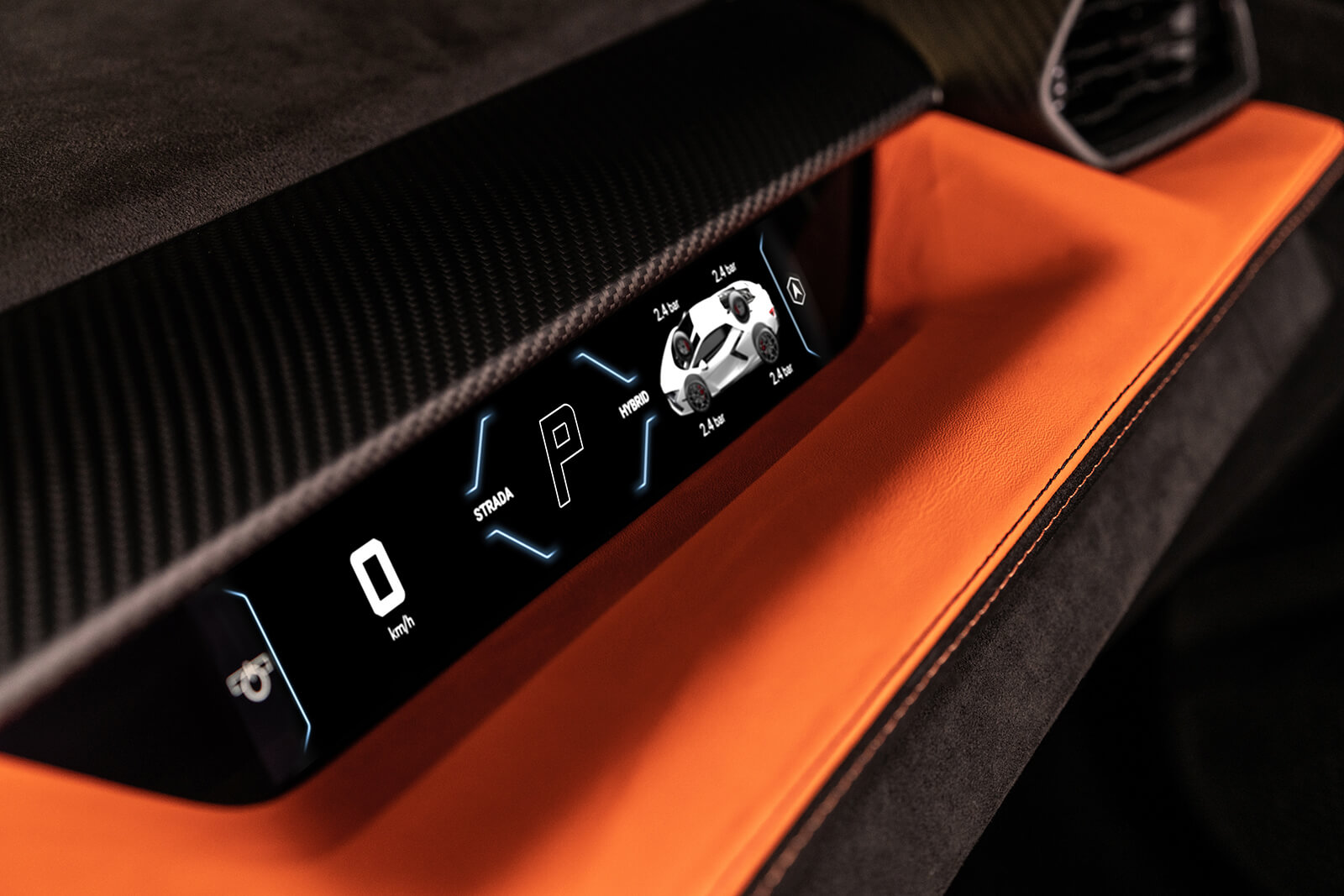 The vision expressed by Revuelto is in the shape of things never seen before; and like every Lamborghini before it, Revuelto pushes design far into the future. From the studio of Lamborghini Centro Stile, this hybrid super sports car combines classic Lamborghini proportions with strong, sculpted lines, an embodiment of confidence, power, strength, and groundbreaking aerodynamics.
The interior of Revuelto brings the "feel-like-a-pilot" concept to its fullest. The futuristic environment creates a seamless connection between driver and machine, whose passenger shares the experience and emotion of the world's most advanced super sports car. Once experienced, Revuelto will change every driver's vision of the future.