Lucid Air Sapphire: See it on our 2022 Concept Lawn
August 21, 2022
Introducing Sapphire: Lucid Launches Its High-Performance Brand with Lucid Air Sapphire, the World's Most Powerful Sedan.
Lucid Motors just launched their new ultra-high performance brand with Lucid Air Sapphire. It features the company's first three-motor powertrain which generates over 1,200 hp, making it the most powerful sedan in the world. Every component has been engineered to maximize performance and dynamics — in all phases of driving. Zero to 60 mph in less than two seconds. The standing quarter mile in less than nine seconds. And a top speed of over 200 mph.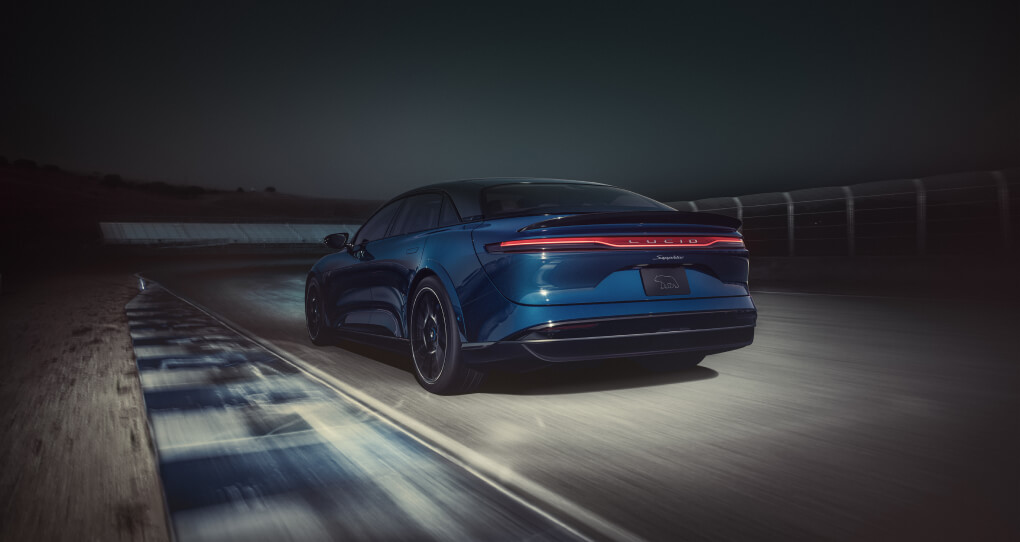 Developed and manufactured completely in-house, Lucid Air Sapphire's three electric motors work together to provide incredible performance. Delivering prodigious power, the new twin rear-drive unit with torque vectoring offers far more capability than a passive all-wheel-drive system, resulting in tenacious grip and ultimate control in all driving modes.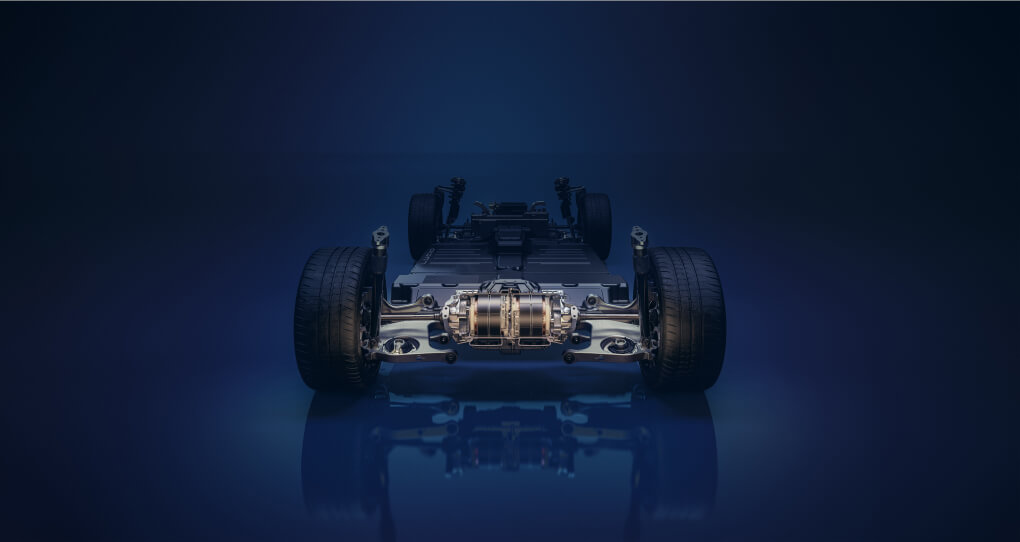 Sapphire also sports stiffer front and rear springs, unique damper settings, stiffer bushings, and a unique tuning for ABS, traction, stability control, and electronic power steering (EPS). Carbon-ceramic brakes provide exceptional stopping power, and the staggered 21" and 20" Aero Sapphire wheels are wrapped with specially developed Michelin PS4S tires. Also included are removable carbon-fiber aero disk covers which increase range efficiency.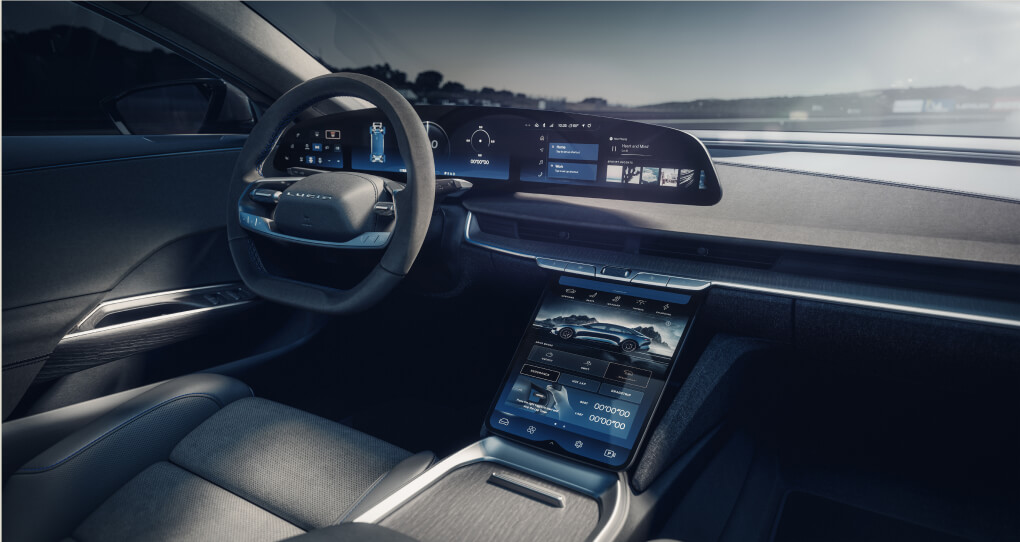 A new Sapphire Mojave interior theme includes new highly bolstered Lucid-designed 18-way power sport seats, upholstered in black Briedge of Weir leather trimmed with black Alcantara and Sapphire Blue contrast stitching. The seats also come standard with heating, cooling, and massage functionality. The entire look is finished with Mojave darkwood veneers, a black Alcantara-trimmed steering wheel and headliner along with unique, Sapphire-themed on-screen displays.