Maserati MC20 Cielo: See it on our 2022 Concept Lawn
August 21, 2022
Maserati presents the North American debut of the MC20 Cielo, a one-of-a-kind spyder that delivers the performance of a true super sports car, together with a holistic and immersive driving pleasure.
The MC20 Cielo announces its special features in its name: MC stands for Maserati Corse (Racing); 20 refers to 2020, the year the brand's new era began; and Cielo (sky) highlights the fact that the spyder is devoted to an immersive outdoor driving experience.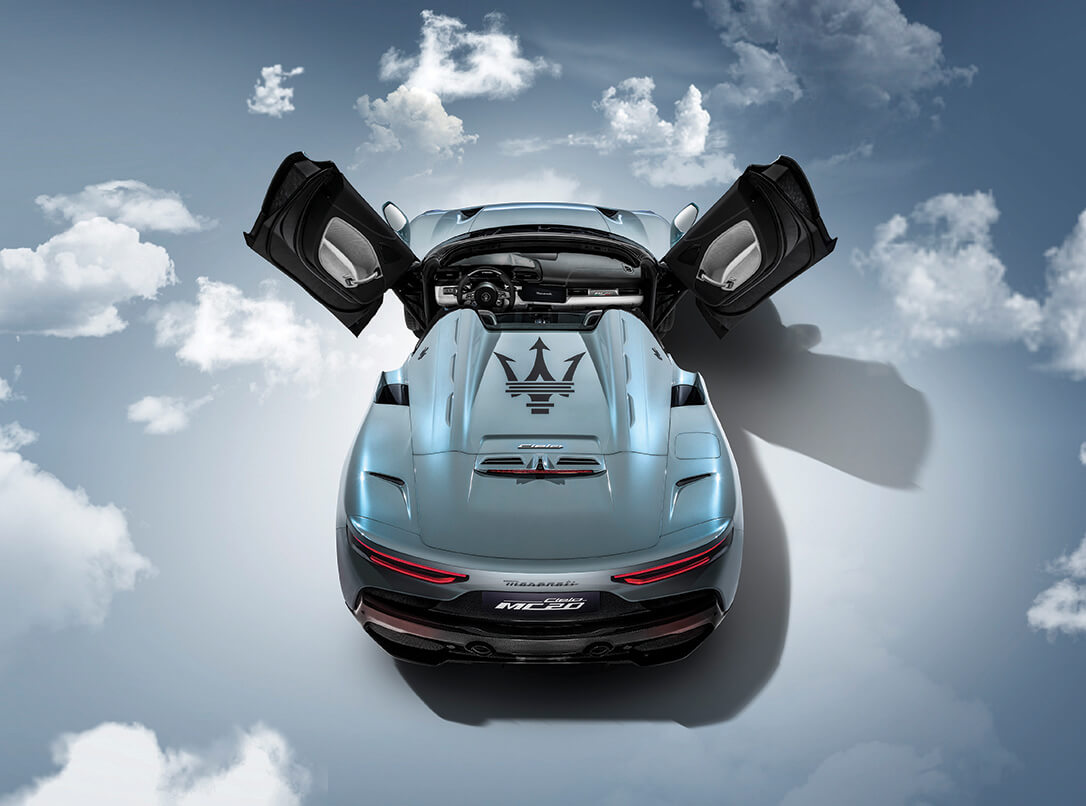 Similar to the MC20 coupe, the spyder is 100% made in Italy and equipped with the revolutionary V6 Nettuno 621 hp engine that delivers 0-60 mpg in under 2.9 seconds, with a top speed over 202 miles per hour. The Cielo also offers a perfect mix of sportiness and luxury, courtesy of its segment-unique innovative retractable glass roof, which acts as a meeting point between Maserati audacity and the infinite sky, providing a special "sky feeling."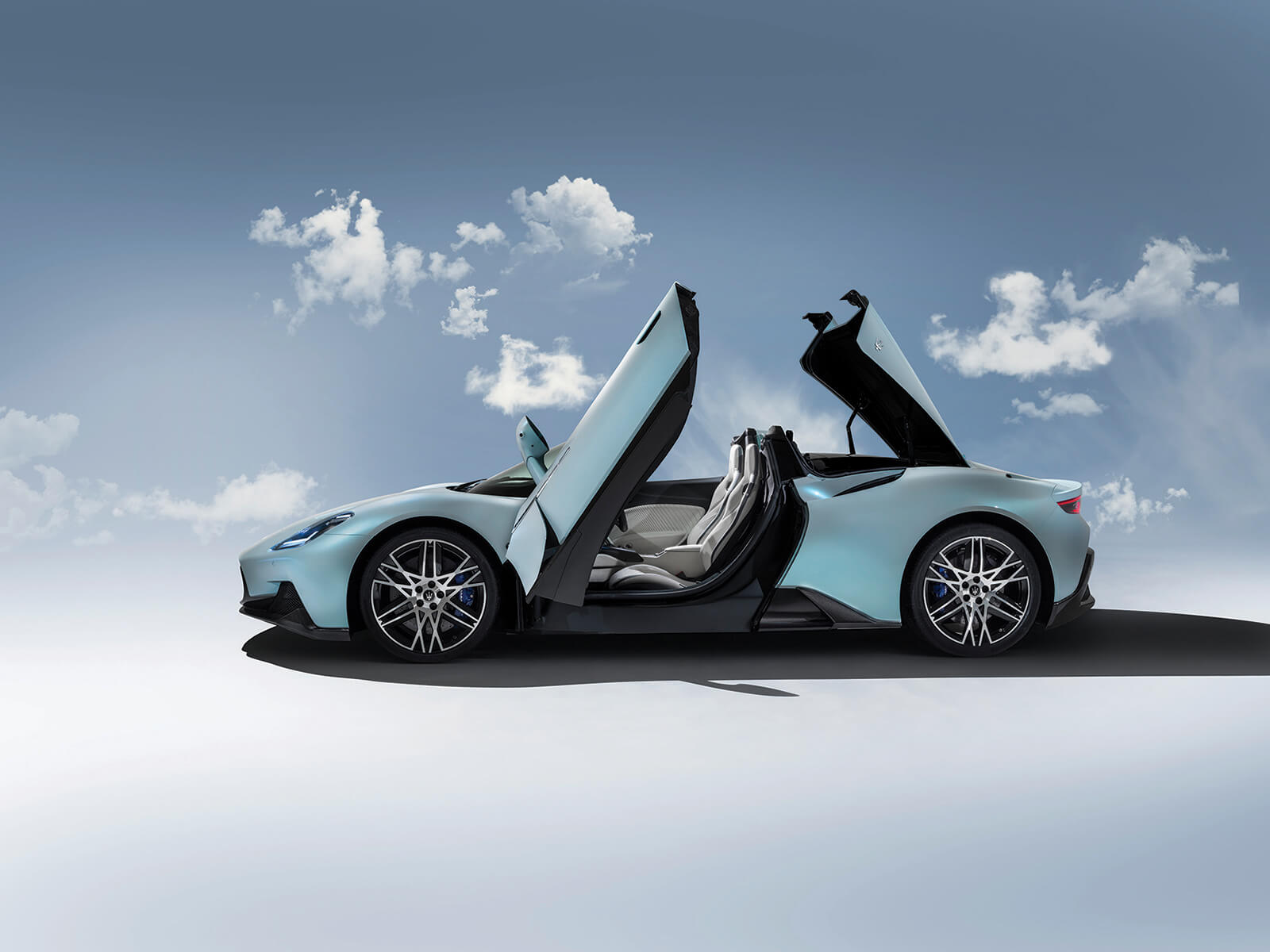 The spyder features a state-of-the-art electrochromic (smart glass) roof that can instantly be transformed from clear to opaque at the touch of a button on the central screen, courtesy of Polymer-Dispersed Liquid Crystal (PDLC) technology. This roof provides a multi-sensory experience: it is all-encompassing when the roof is closed and opaque; unique for the in-cabin brightness when the roof is transparent; and holistic with the top down—and it is best-in-class in terms of thermal insulation and in opening and closing speed (just 12 seconds).