Polestar O2: See it on our 2022 Concept Lawn
August 21, 2022
The Polestar O2, the brand's second concept car, showcases its vision for an electric performance roadster. It builds on the design, technology and sustainability ambitions set forth by the Polestar Precept.
The hardtop convertible presents an evolution of the unique design language first shown by the Precept and emphasizes a dynamic driving experience. The concept also further develops the focus on sustainability and technology, aiming towards greater circularity.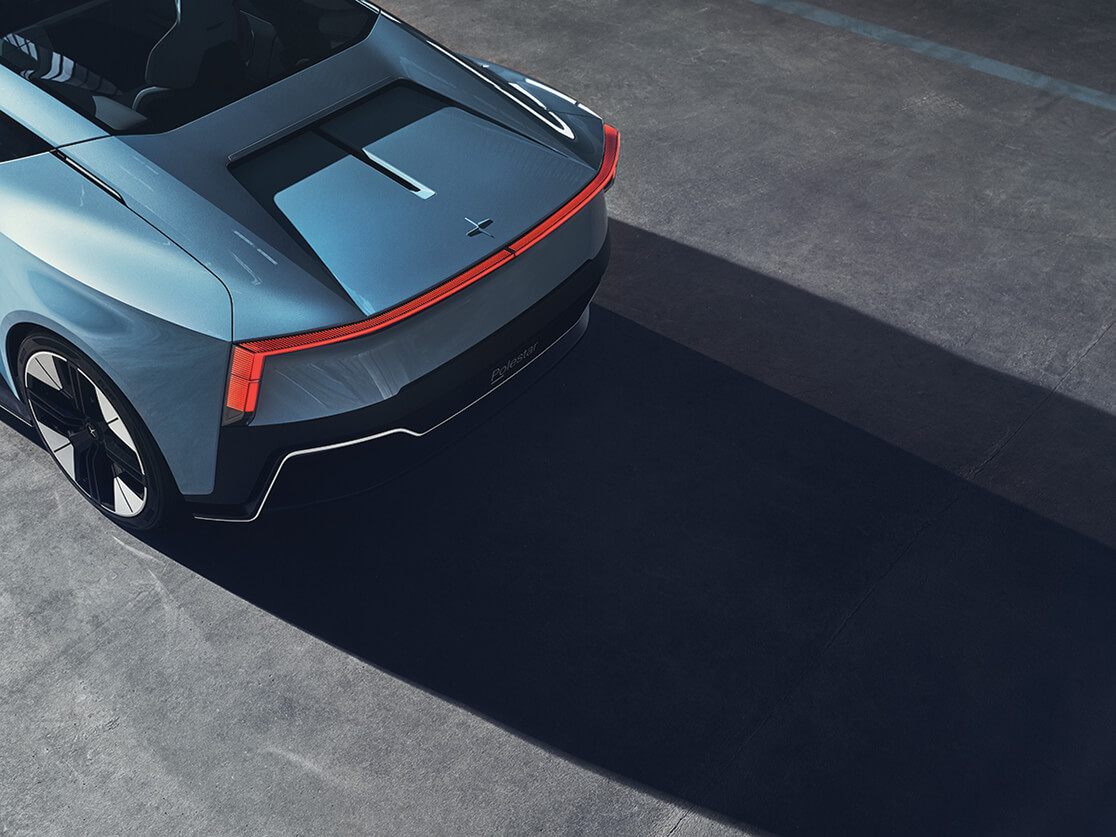 The driving experience in Polestar O2 is designed to be lively, light and full of confidence. Predictability and playfulness are core to exciting, spirited driving. Tight body control, high rigidity and intuitive dynamics are inherent benefits of the bespoke bonded-aluminum platform. The platform features labelled aluminum to improve circularity and recycling efficiency, with the properties of various aluminum grades being retained.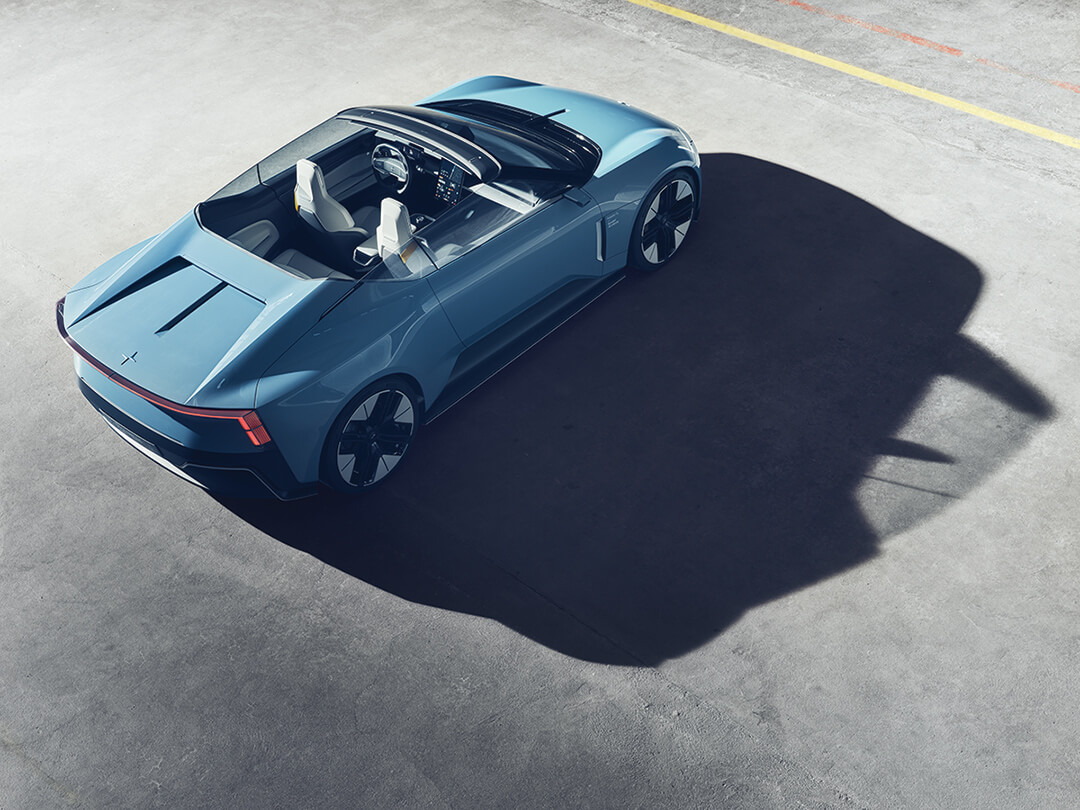 The interior features a thermoplastic mono-material for all soft components: foam, adhesives, 3D knit fibers and non-woven lamination. This simplifies recycling, allowing many components to be recycled as one, and is a significant step towards greater circularity while also reducing weight and waste.
An integrated cinematic drone can be deployed from the rear while the car is in motion. The drone operates autonomously, automatically following the car at speeds up to 90 km/h, and the driver can choose between an atmospheric sequence—great for a coastline cruise—or a
more action-filled sequence with a sportier expression.