Seeking the Cars that Will Capture Hearts at the 2023 Pebble Beach Concours d'Elegance
December 6, 2022
Pictured above: Arturo and Deborah Keller's 1930 Mercedes-Benz SS Erdmann & Rossi Roadster was named Best of Show in 2001.
The 72nd Concours will Celebrate Innovative Designs from Classic and Modern Eras, Early and More Recent Racing Greats, and the Marques of Mercedes-Benz, Pegaso, Porsche, McLaren and Lamborghini.
The search is already underway for the cars that will turn heads and capture hearts at the 72nd Pebble Beach Concours d'Elegance.
The streamlined creations of designer Joseph Figoni, the power and grandeur of the Mercedes-Benz S Series, and the magnificently monstrous racing greats that competed in the era of the Vanderbilt Cup Races will take to the show field on August 20, 2023. The Concours is also celebrating the marques of McLaren, Pegaso, Porsche and Lamborghini, and there will be special displays of Postwar Luxury Cars and American Dream Cars of the 1950s.
Links to the online entry Form have been sent out to regular participants. Others with a car they believe to be concours worthy can send a brief description and images to entries@pebblebeachconcours.net or click here to learn more.
Our 2023 Features include:
Figoni Centennial
Joseph Figoni began his coachbuilding enterprise in 1923, intending to produce sporting and lightweight bodies in his own unique style. He was already a well-known Parisian coachbuilder when he joined forces with businessman Ovidio Falaschi in 1935 to create Figoni et Falaschi. Figoni rose to prominence soon after, when a rotating turntable at the 1936 Paris Auto Salon featured his stunning streamlined Delahaye Roadster with fully enclosed fenders on a short competition chassis. Today Figoni is perhaps most known for his iconic Teardrop Coupé, which debuted on a Talbot-Lago T150C-SS chassis at the New York Auto Show in 1937.
Mercedes-Benz S, SS, SSK
When Daimler merged with Benz, they were determined to build the fastest, most fearsome race cars on the planet. The resulting Mercedes-Benz S Series, which debuted in 1927 and continued to 1933, is one of the most highly regarded sporting cars of the past century—one offering the luxury of performance. Five of these cars have taken the top award at the Pebble Beach Concours. With a 180-hp supercharged engine designed by Ferdinand Porsche at its core, the initial S (for Sport) was more powerful than the previous model K and offered a lowered stance and improved handling. The SS (Super Sport), a strong and dependable grand tourer, and the SSK (Super Sport "Kurz," for Short), an even more potent and agile race car, followed immediately in early and late 1928.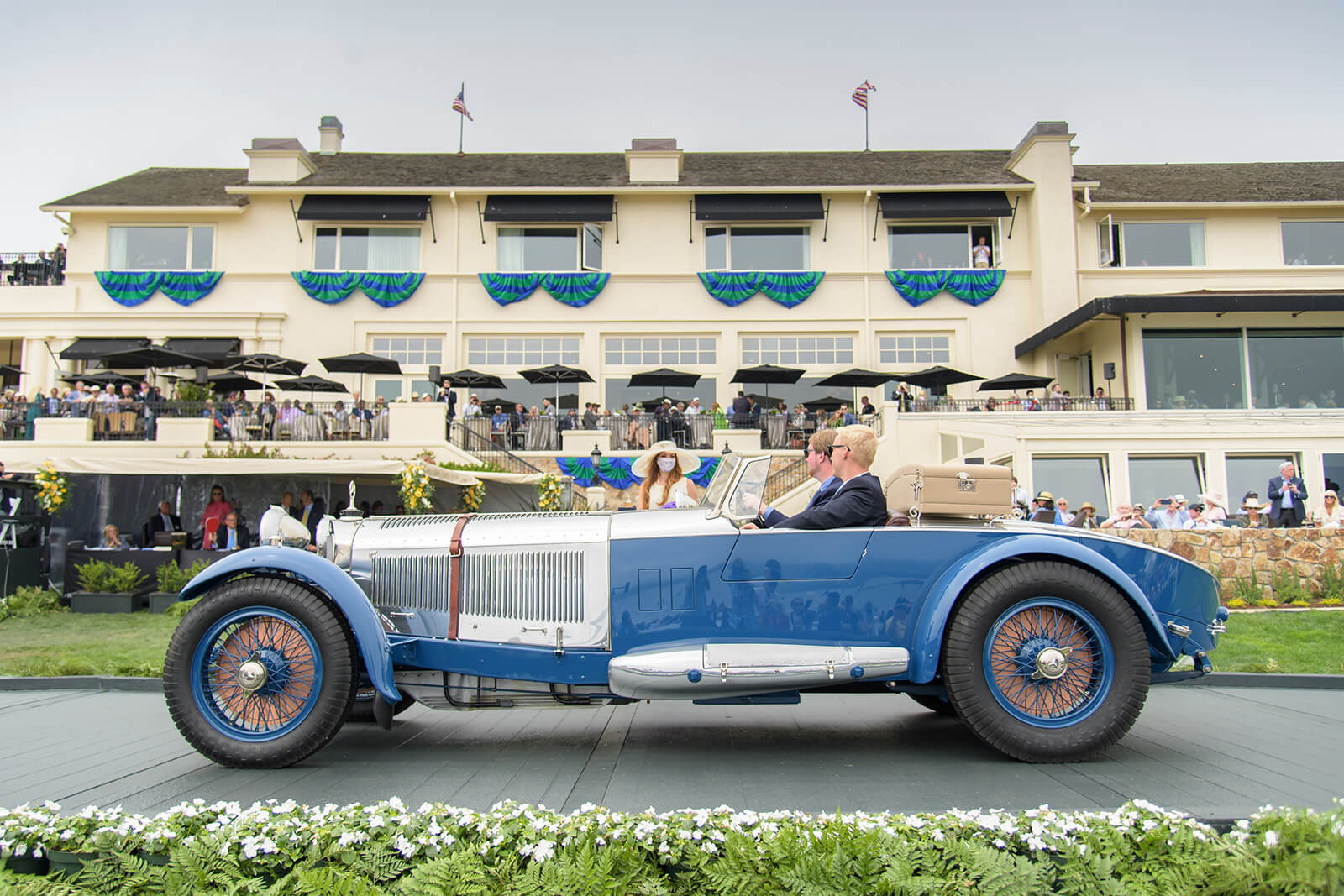 Pegaso
In 1953, the Pegaso Z-102 was briefly the fastest touring car in the world, beating Ferrari and Maserati production cars with speeds of over 150 miles per hour. Created to help revitalize Spain after the Spanish Civil War and World War II, Pegaso manufactured trucks, buses—and a few extravagant and expensive sports cars aimed at displaying Spanish craftsmanship to the world. First introduced with much fanfare at the Paris Auto Salon in 1950, Pegaso built about 84 of the finest sports cars in Europe. Some of the initial coachwork was done in house, but most bodies were built by Carrozzeria Touring in Italy and French coachbuilder Jacques Saoutchik.
Vanderbilt Cup Era Race Cars
In 1904, William K. Vanderbilt Jr. decided to host the first truly international races on American soil, so he offered a cup in his own name to the winner of a course laid out on Long Island, New York. The early Vanderbilt Cup Races would continue nearby through 1910, before moving to Georgia, then Wisconsin, and concluding in California in 1916. This class welcomes early Vanderbilt Cup participants as well as other race cars of that era. In the early years, bigger was thought to be better, and some magnificently monstrous vehicles evolved. These were the huge displacement, lower-rpm fire breathers that preceded the smaller, faster-revving, lighter cars that emerged in the 1910s. They debuted the first iteration of the automotive technology that has evolved into the sophisticated cars of today.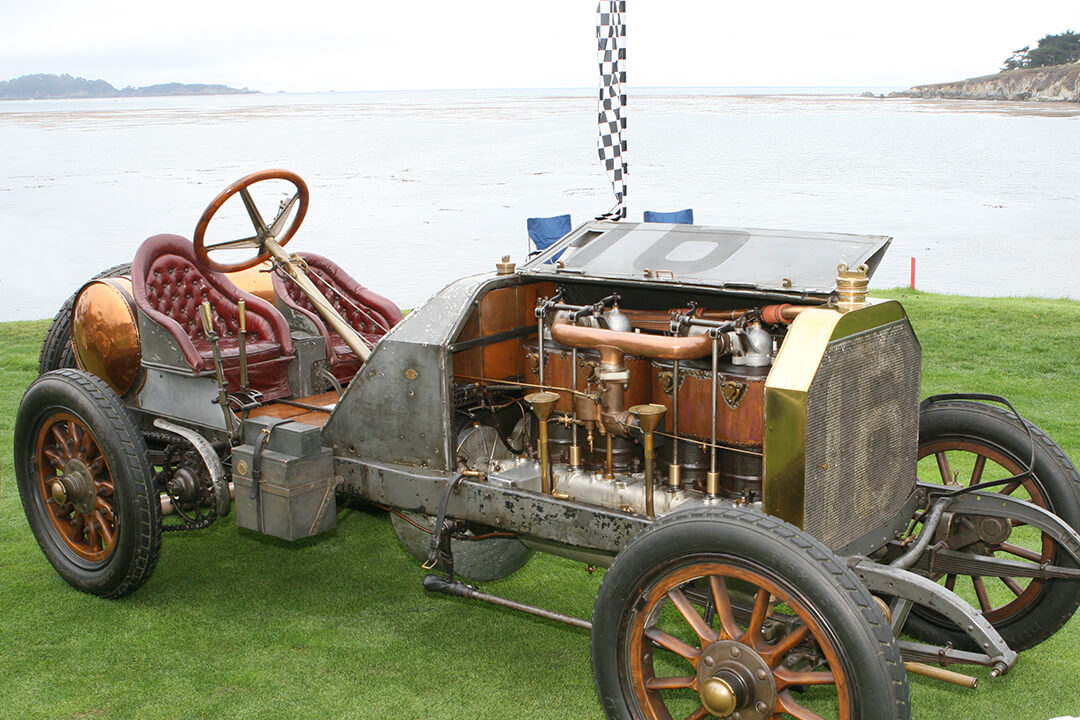 75 Years of Porsche
After creating such innovative works as the hybrid Lohner-Porsche, the Mercedes-Benz S/SS/SSK, and the Volkswagen Beetle, engineering maverick Professor Ferdinand Porsche and his equally gifted son Ferry Porsche determined to build their own cars beginning in 1946. Porsche cars have a very loyal, large (and still rapidly growing) following among enthusiasts today. To mark the 75th anniversary of Porsche, the Concours will offer a carefully curated display of unique and historically significant Porsches from 1948 to 1973, including the most important, iconic and successful of Porsche's sports and competition cars from prototypes to race winners.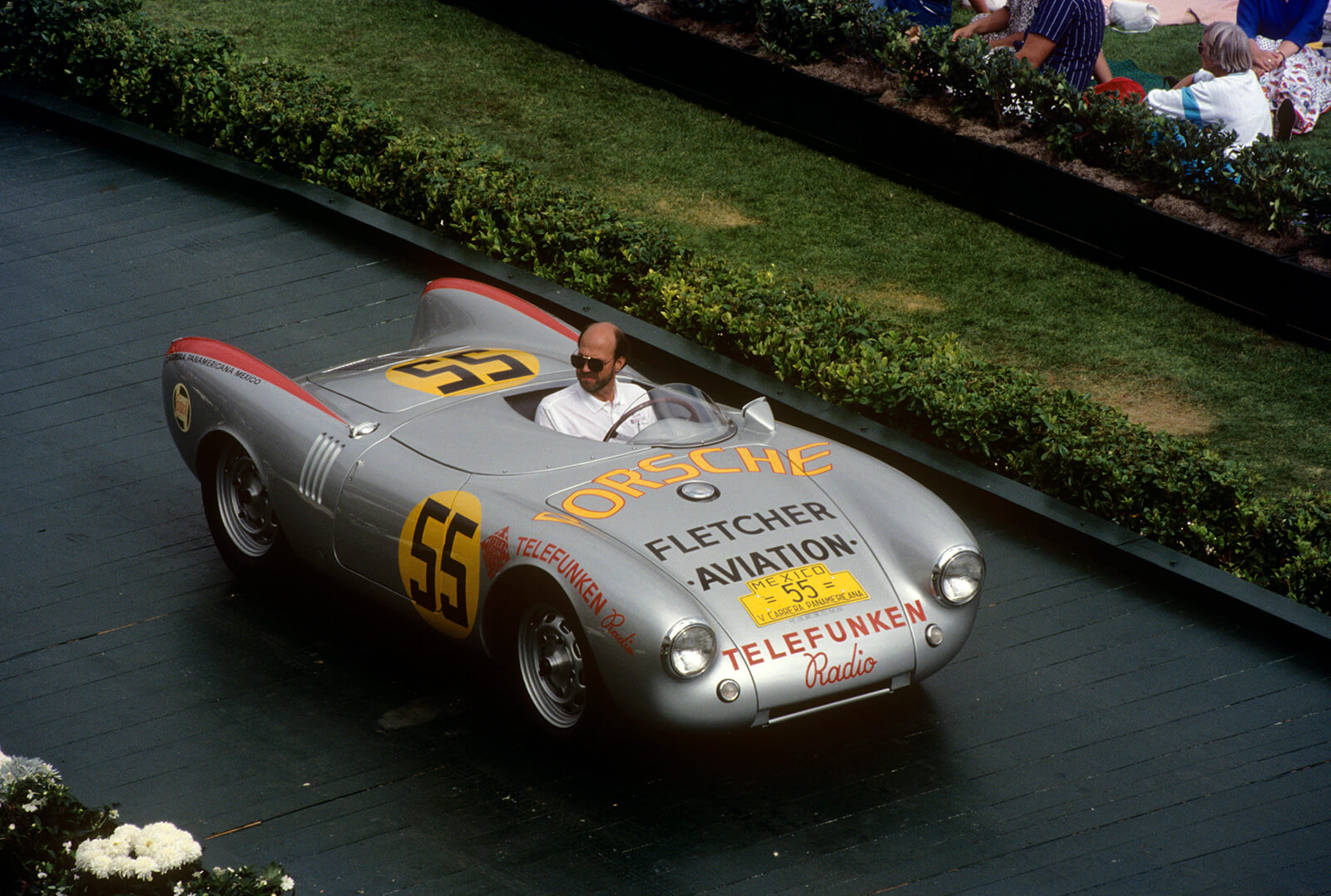 McLaren 60th Anniversary
In his short life, Bruce McLaren moved quickly from racing great to race team owner and race car builder, and his creations enjoyed almost immediate success. They dominated sports car racing, recorded wins at the Indianapolis 500 and the 24 Hours of Le Mans, and have been one of the most active and successful constructors in Formula 1. McLaren will receive its own special tribute at the Pebble Beach Concours—for the first time ever. Our McLaren 60th anniversary celebration will include some of the most successful race cars from early sports cars to more recent Formula 1 champions in their iconic liveries, as well as several significant road cars.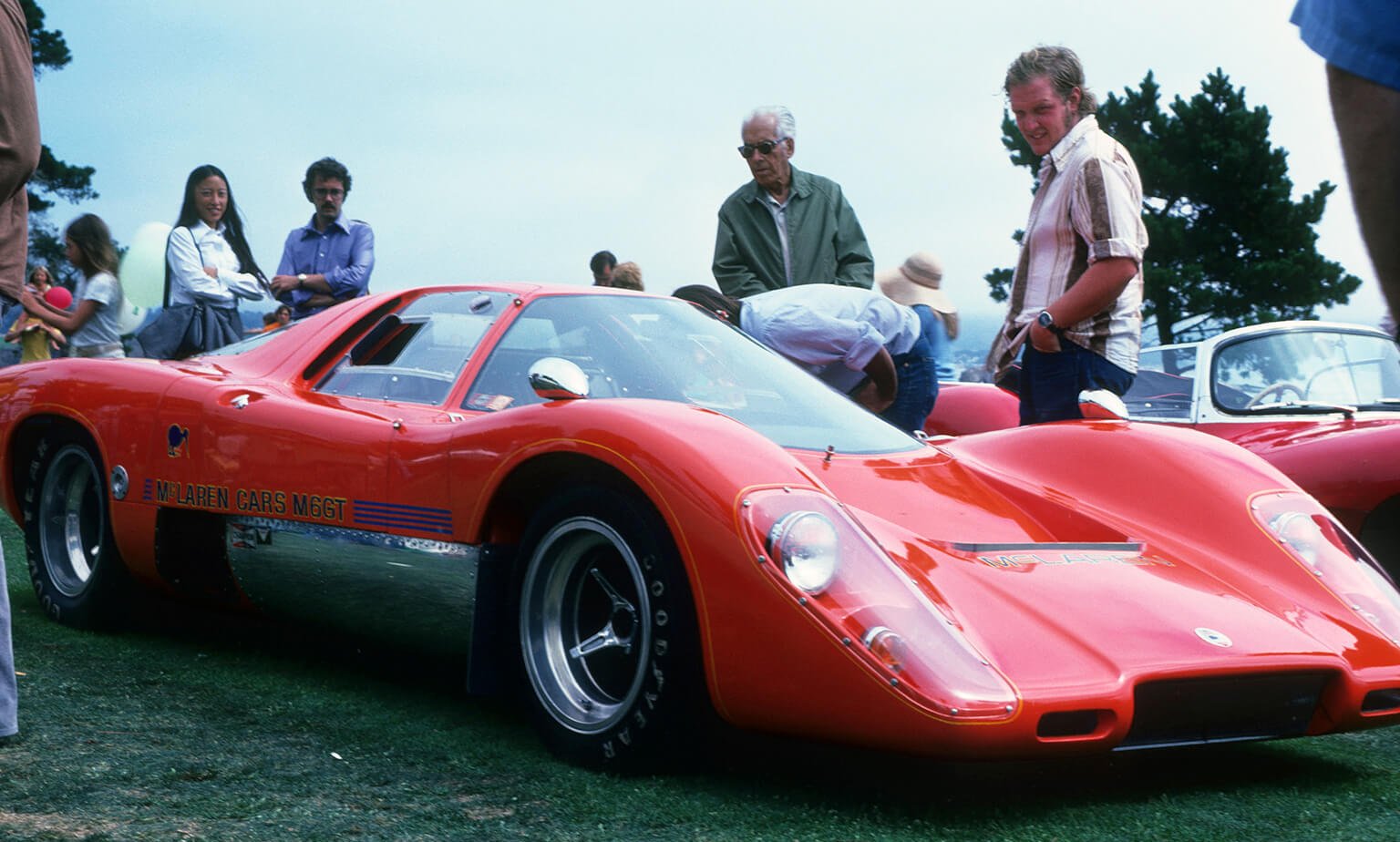 Lamborghini 60th Anniversary
Lamborghini is often said to have invented the supercar with its Miura, then the fastest road car, produced from 1966 to 1973. And it shocked the world when the striking wedge-shaped Countach prototype, the LP500 concept, debuted at the Geneva Auto Show in 1971. To celebrate the marque's 60th anniversary, the Concours will showcase a visually stunning display of its creations, offering a cross section of significant classics, former show cars and special production vehicles.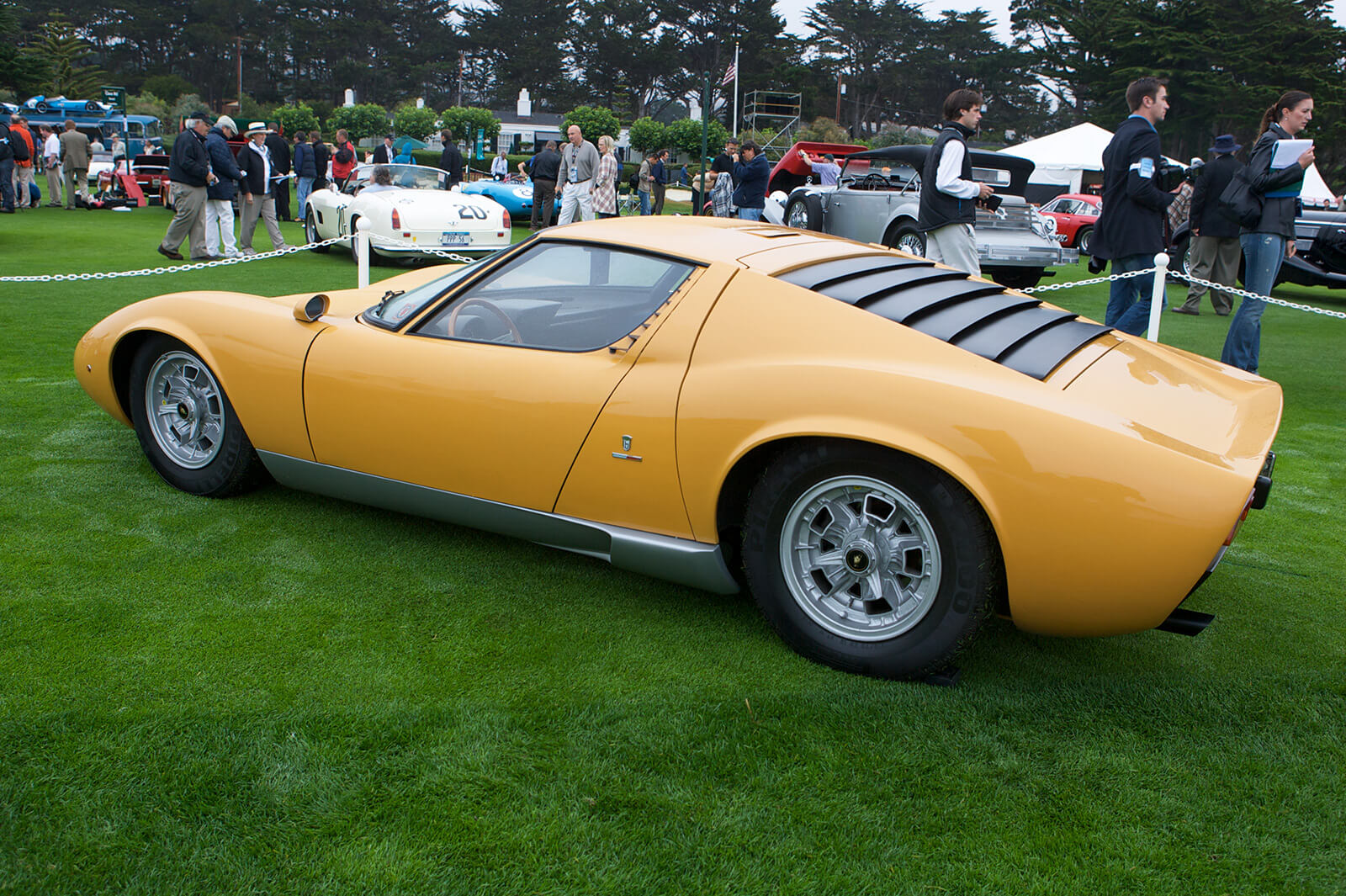 Postwar Luxury
Although our postwar classes often focus on sports and racing cars, several manufacturers continued to build exquisite luxury cars in the decades following World War II. Rolls-Royce and Bentley supplied chassis to independent coachbuilders in Britain through the mid-1960s, as did certain European marques to the remaining primarily French and Italian independents. Some manufacturers, such as Daimler-Benz, provided their own coachwork. Our display will highlight several superlative examples of postwar luxury cars.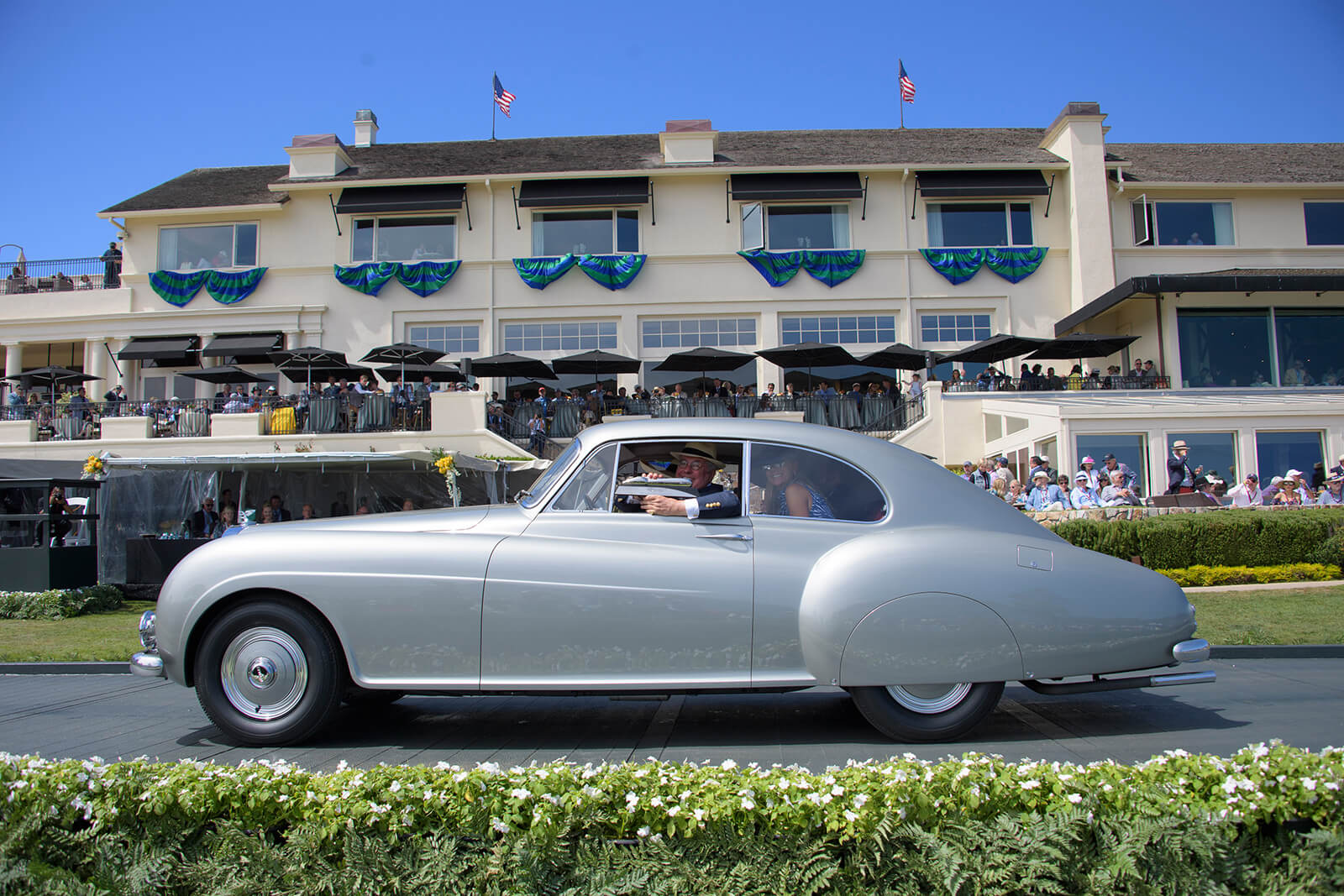 American Dream Cars of the 1950s
By the 1950s, auto manufacturing was back in full swing worldwide, and many expressive cars were offered by automakers. But a few individuals wanted something different and personal, and they had the imagination and skill to do something about it. The result was a few unique automobiles that owed little of their engineering and styling to convention. This class celebrates one-off and very limited production cars conceived and built by some remarkable individuals whose stories are often as interesting as their cars.