One of the primary objectives of the Pebble Beach Concours d'Elegance is giving back to the community and those in need. Through this annual Charity Drawing, a select group of charities can raise much-needed funds by giving donors the opportunity to win cars donated by our generous sponsors—and the charities get to keep 100% of the proceeds.
We are pleased to have generous manufacturers and be able to partner them with nonprofits working to provide critical services in their communities. These charities run a summer-long campaign, reaching out to their constituents and selling tickets all in support of raising funds.
Examples of some of the services supported by monies raised through the Charity Drawing include:
Providing a safety net of services for children without a family to call their own
Updating a family room for the Neonatal Intensive Care Unit, so that families have a comforting place to be with their premature babies during their hospital stay
Medical and financial support services to individuals and their families as they undergo Cancer treatment
Supplementing operational costs for a safe and educational place for children to go after school and during summer break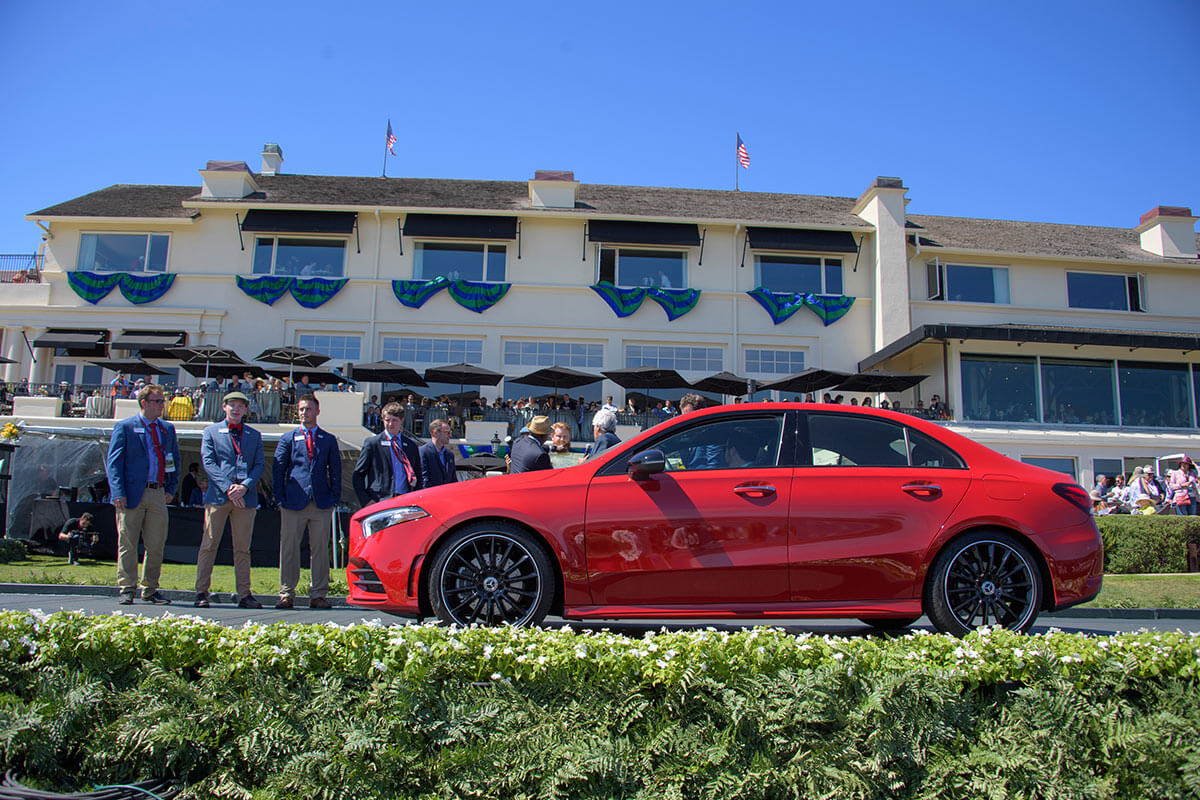 We Thank the Manufacturers who are Participating in the
2023 Pebble Beach Concours d'Elegance Charity Drawing
1- Year Lease on a 2023 Lexus LC 500 Convertible
100% of proceeds benefit Boys and Girls Clubs of Monterey County & Rancho Cielo
Package Value: $23,000 – Winner will receive a 1-year lease on a 2023 Lexus LC 500 Convertible. In addition, they will receive a one day pass to attend the Lexus Performance Drive School at Laguna Seca and a two night stay at a Pebble Beach Resort with Food and Beverage credit. They will also receive a Twosome at Pebble Beach Golf Links for the Winner and a Guest.
2023 INFINITI QX60 LUXE AWD
100% of proceeds benefit Salinas Valley Health Foundation and Seneca Central Coast
MRSP: $60,845
2023 Lincoln Corsair
100% of proceeds benefit Natividad Foundation and United Way Monterey County
Estimated MSRP: $58,000
2023 Mercedes-Benz GLA250
100% of proceeds benefit Montage Health Foundation and MY Museum
MSRP: $40,695
Our Charity Drawing Partners