DEUS Vayanne: See it on our 2022 Concept Lawn
August 21, 2022
The DEUS Vayanne is the result of the three-sided collaboration between DEUS Automobiles, Italdesign Giugiaro, and Williams Advanced Engineering with the shared goal of producing the first electric vehicle in automotive history to cross the 2,200-horsepower mark while delivering a comfortable and luxurious ride, outstanding performance figures, and maximum daily usability in the hypercar class.
The Vayanne is made to be enjoyed day by day, providing a comfortable, spacious and practical interior while offering the highest level of luxury and preserving the hypercar feeling. With a ground clearance of 12 cm (4.7 inches) and useable storage space, the car blends performance with practicality, while harnessing an acceleration figure of under 1.99 seconds for the 100 km/h (0-62 mph) launch—so it truly deserves the title of master of versatility.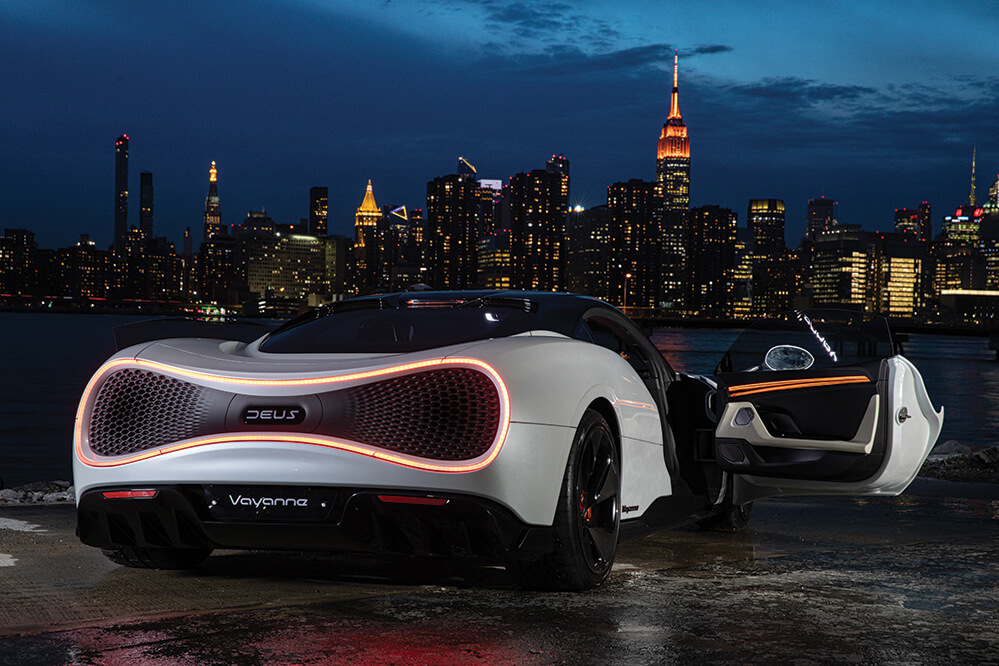 With predicted power of more than 2,200 horsepower (1,640 kW), over 2,000 Nm (1,475 lb-ft) of torque, a top speed of more than 400 km/h (248 mph) and zero to 100 km/h (0-62 mph) delivered in under 1.99 seconds, the Vayanne offers a perfect blend of outstanding performance and perfect design.
The customization possibilities for the Vayanne are endless, suiting the taste and emotions of each individual, but obtainable only once, as each of the 99 Vayanne configurations shall be unique, making every unit a one-off.