The Road to Best of Show
The success of the Pebble Beach Concours d'Elegance rests in large part on the knowledgeable experts who judge the automobiles invited to appear on our show field. A process that distinguishes the Pebble Beach Concours from the rest and includes research and studying that begins long before a car is ever on the show field.
Our Class Judges, led by our Chief Judge, focus first on originality and authenticity, seeking to ensure that vehicles are properly preserved or restored. Our Honorary Judges, overseen by our Chief Honorary Judge, then approach the field with an eye on elegance.
Both Class and Honorary Judges work in tandem to review and oversee their designated classes.
To be eligible to win Best of Show at Pebble Beach—the event's top award—a car must first win its class. Once all of the Class winners have been announced and reviewed, the Chief Judge, the Chief Honorary Judge, each Chief Class Judge, each Honorary Judge team leader, and select Class Judges, are able to cast their vote for their choice for Best of Show. The car with the most votes is named Best of Show.

Judging Schedule on Concours Sunday
7:30 am: Judges Meeting
8:00 am: Judging begins on the show field
11:00 am: All Judging forms must be turned in for review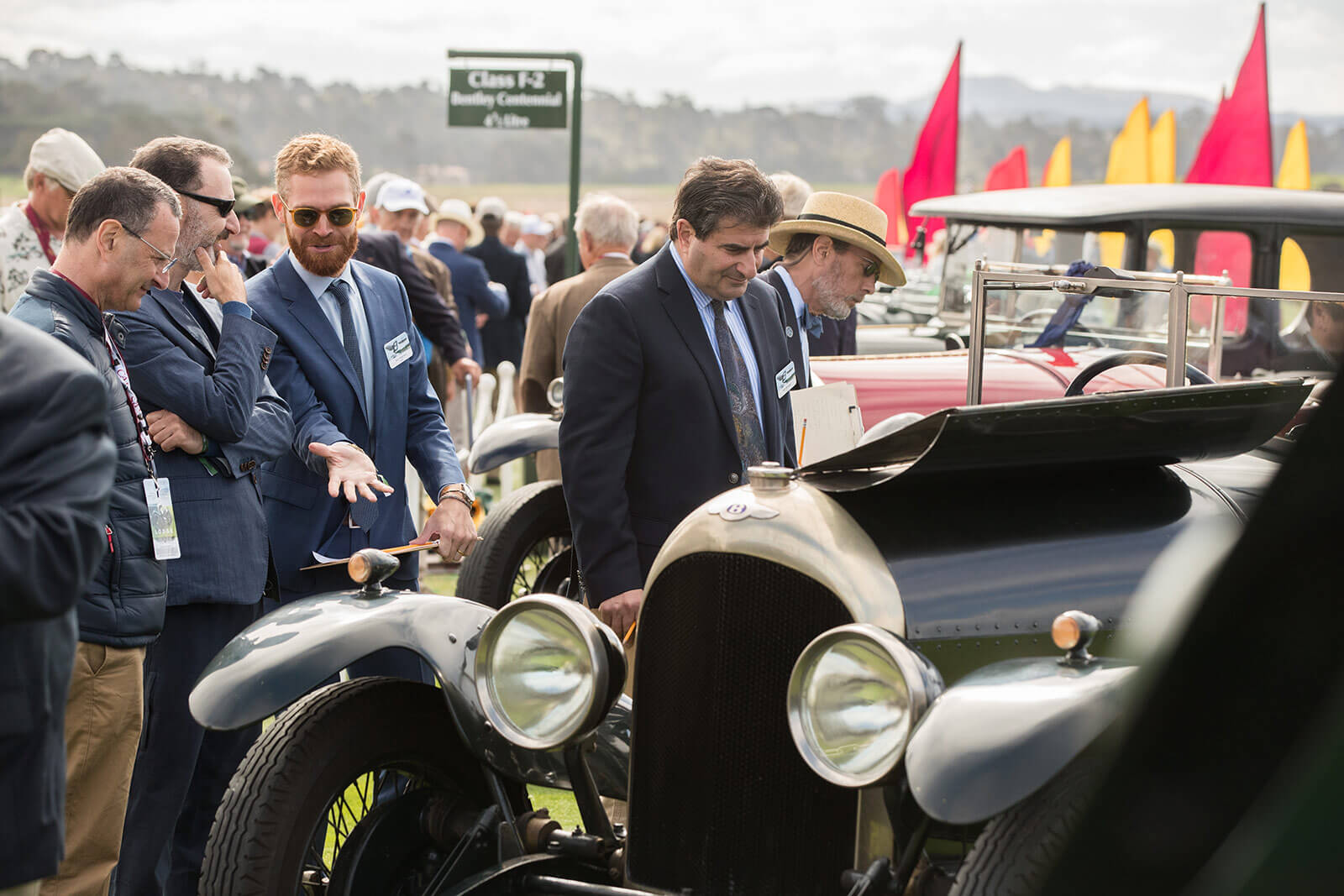 "

This event, the world's premier classic car show… assembles the most discriminatingly curated selection of vintage vehicles anyone will ever see.

"
—Vanity Fair