We Thank Our Volunteers
The Pebble Beach Concours d'Elegance owes much of its success to the participation
of hundreds of volunteers. Their involvement not only impacts this event on all levels, it
also contributes directly to the Concours charities. There are currently over 1,000
volunteers, many of whom work diligently at various locations on numerous tasks
throughout the year, which intensify leading up to and during Concours week.
Volunteer Applications for the 2022Pebble Beach Concours d'Elegance are now closed as all volunteer positions have been filled. We will open applications for the 2023 Pebble Beach Concours d'Elegance in January, so please check back then.
We cannot do it alone! And we are fortunate to have a cadre of wonderful seasoned volunteers who return year after year, which means there are usually only a few volunteer openings each year.
Current Volunteers
Please visit this page, or click the "Current Volunteers" button at the top of the page to access required documents and read the latest updates on this year's event.
Volunteer of the Year
We have been recognizing a Volunteer of the Year since 2011, and since 2014, the Volunteer of the Year Award has been presented in honor of Richard Murnighan, fondly known as Dick, who passed away that year. He first became involved with the Concours in 1974, when he was asked to recruit and head up a volunteer workforce for the Concours. Volunteers were needed to sell tickets, programs and posters, oversee the sponsor needs, and maintain financial records. To quote our Chairman Sandra Button, "Dick began as our official United Way liaison, but he pulled in other community organizations and used his huge talent for connecting people to causes. We couldn't have grown without the efforts of our expanding volunteer corps, and it's thanks to Dick that our charitable giving has been so impactful over the years. We put on a great show, but Dick was the one who always made sure we were doing it for a reason."
New Volunteers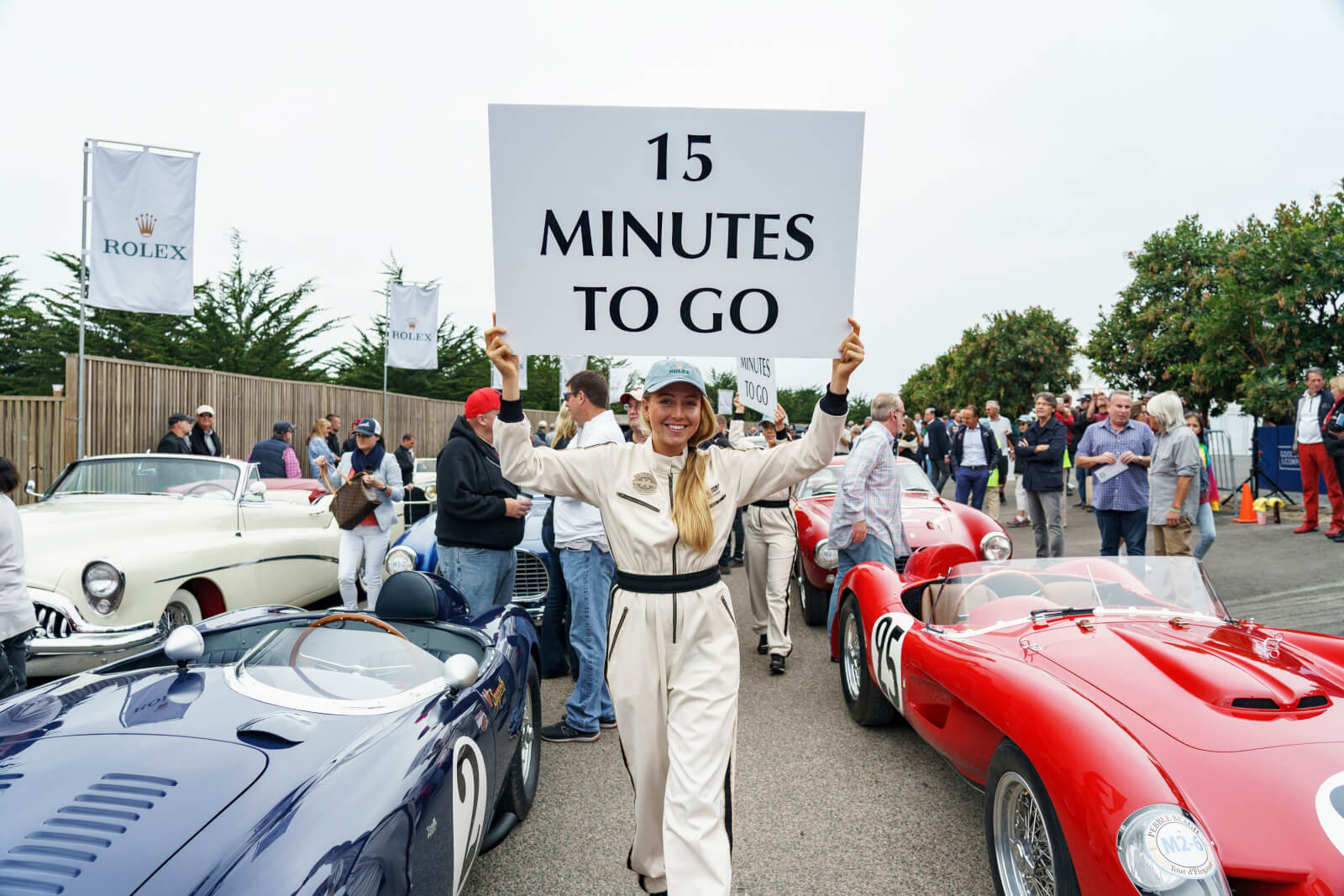 "

It takes the whole 'village' to run the show and I believe we have the most loyal and capable volunteers of any event anywhere.

"
Concours General Manager, Judith Ann Raible