Lincoln Star Concept: See it on our 2022 Concept Lawn
August 21, 2022
The Lincoln Star Concept serves as the inspiration and as a preview for the brand's journey toward offering a full lineup of electrified vehicles.
Enabled by its flexible architecture, the additional interior space of the Lincoln Star Concept has allowed designers to create an all-new cabin experience. An aviation-inspired floating instrument panel houses the Lincoln Intelligence System, which allows access to all the connective technologies that redefine effortless technology.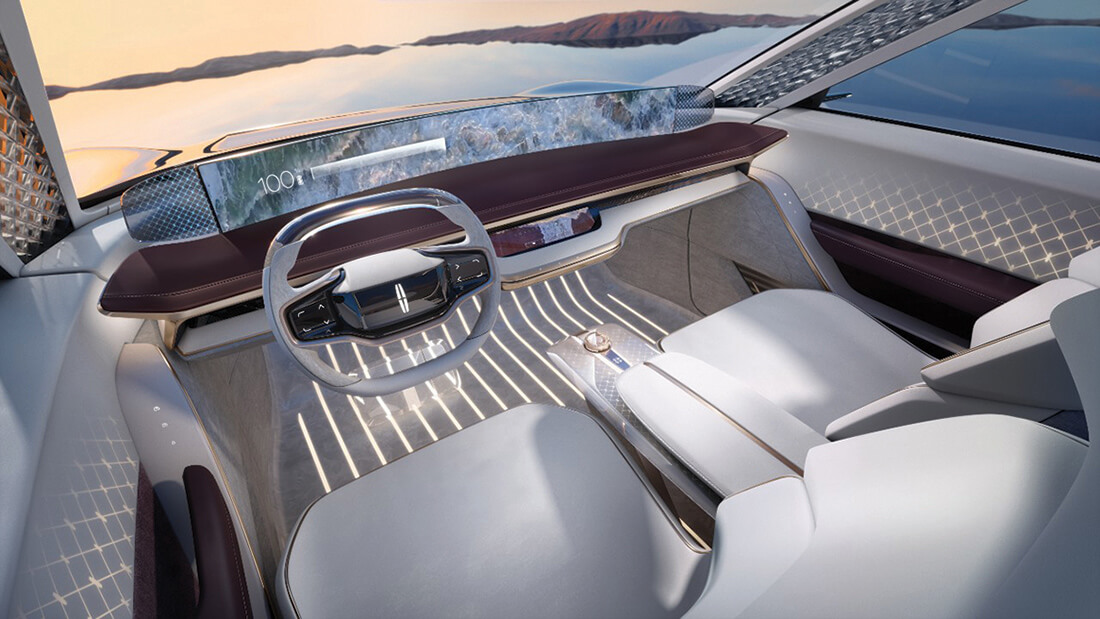 The Lincoln Star goes where no vehicle has gone before. It allows passengers to experience three different sanctuary environments to create a level of human tranquility only Lincoln could bring to reality: Coastal Morning uses gentle, oceanic sounds, a fragrance of sea mist, and the soft warm glow of the sun with dynamic lighting throughout to replicate a stroll on the beach at sunrise; Mindful Vitality is meant to reenergize the senses, with invigorating, upbeat audio, dynamic abstract artwork, soft, glowing lighting and a flowery fragrance throughout; and Evening Chill mirrors dusk using a calming night soundtrack coordinated with a night sky video and an evergreen fragrance.
Within the coach doors, the rear seating resembles a private lounge, offering space, comfort and many convenience features.