We Remember Don Williams with Gratitude & Great Fondness
March 10, 2023
Pictured above: Don with his 1934 Duesenberg J Weymann Speedster "The Tapertail" in front of The Lodge at Pebble Beach (Photo by Ron Kimball)
We remember Don Williams with gratitude and great fondness. Don was a wonderful friend to the Pebble Beach Concours, sharing more cars here than anyone else has over the past 71 years.
Don once told us that although he knew he couldn't keep them all, he wanted to try to play a small part in the life of every great car he could find—owning them for a time if he was fortunate, or perhaps brokering their sale, acting as caretaker, or at least seeing them in person.
Don first worked for Old Time Cars and helped to found Barrett-Jackson and the Blackhawk Museum, then created the Blackhawk Collection, based in Danville, California. He held early collector car expositions and auctions in Japan and Switzerland in the late eighties, and his expositions spread to other locations over time. In 1981, he became the first person to sell a classic car—the 1931 Figoni-bodied Duesenberg—for more than $1 million. And over time, more than $1 billion in classic cars passed through his hands.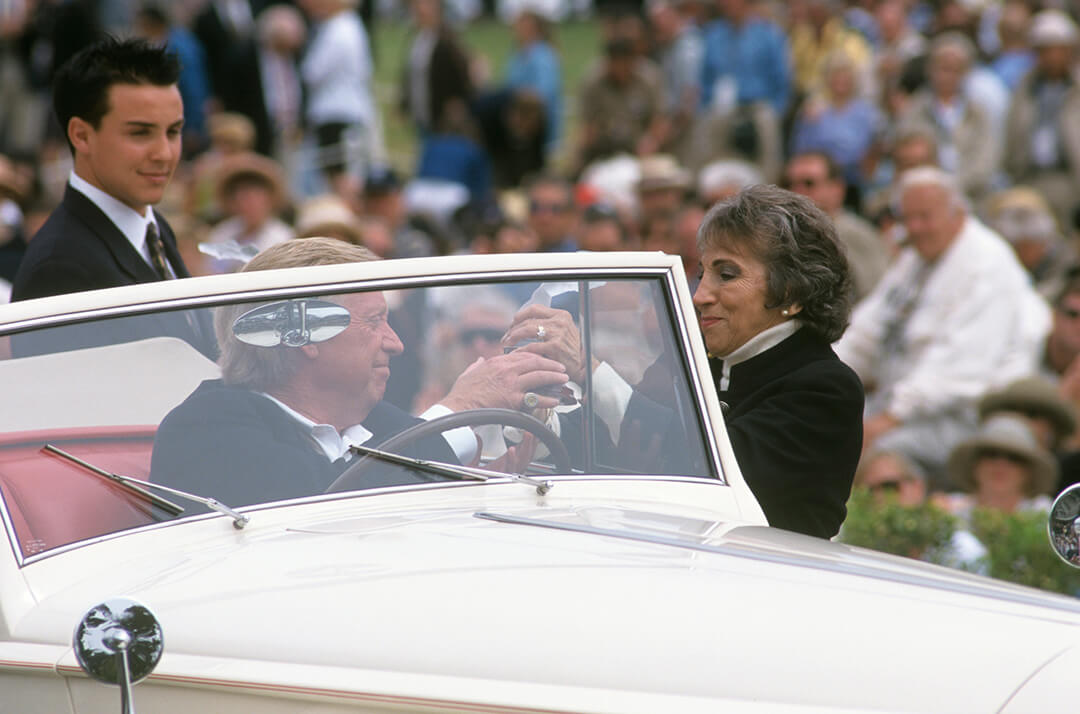 In 2021, Don celebrated his 50th anniversary of showing cars at the Pebble Beach Concours. It was Lorin Tryon who first invited Don to show a car here in the early 1970s, and over the ensuing five decades he continued to show at least one car each and every year. Often, he showed more. If we needed a particular model of car to complete a certain class, it was Don we turned to; he likely had something spectacular to fill the need—and he would be happy and willing to bring it.
Equally important, Don helped to introduce us to the car world and to bring that world to us. It was Don who worked with us to make possible the first gathering and public display of all three Alfa Romeo B.A.T.s in the late 1980s.
Don also deserves the credit for founding what is now Dawn Patrol presented by Hagerty, which we have lovingly called the Don Patrol. In the 1970s and 1980s, Don competed with the Atwells to be the first entrant on our show field. He then transitioned to being a spectator, pulling a chair to the entrance to view each car as it pulled in and serving coffee to the Concours staff and friends.
He will be missed enormously by Sandra Button and her husband Martin, both of whom considered Don a close friend and confidant, and by the other members of our Concours team. But most of all, Don will be missed by the many concours participants and auto enthusiasts who enjoyed his warmth, engaging smile, and the great cars he found and shared with us all.